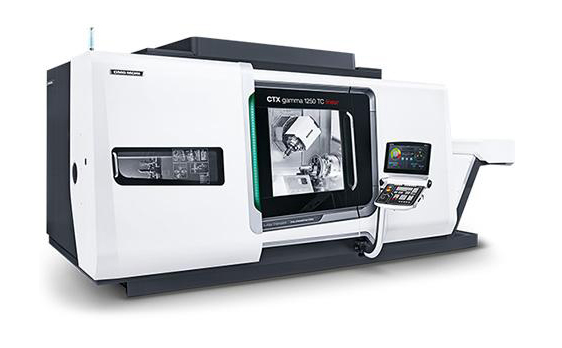 Universal Integrated Mill Turn Center that Achieves Turning and Milling on One Machine
The CTX TC series models are Integrated Mill Turn Center that mount the tool spindle with the B-axis. The models achieve turning and milling on one machine. The cooling mechanism of the spindle and the direct scale feedback on the linear axis ensure high-precision machining.
The CTX gamma 1250 TC handles workpieces up to φ630 mm × 1,300 mm. The model offers the linear specification equipped with the linear drive that achieves an acceleration of 1G and a rapid traverse rate of 60 m/min.
Contents related to this product