We realize digitization of production processes by combining cutting-edge machine tools and the network/ sensing technologies.
DMG MORI offers varieties of solutions that contribute to boosting customers' productivity.
What's Digitalization?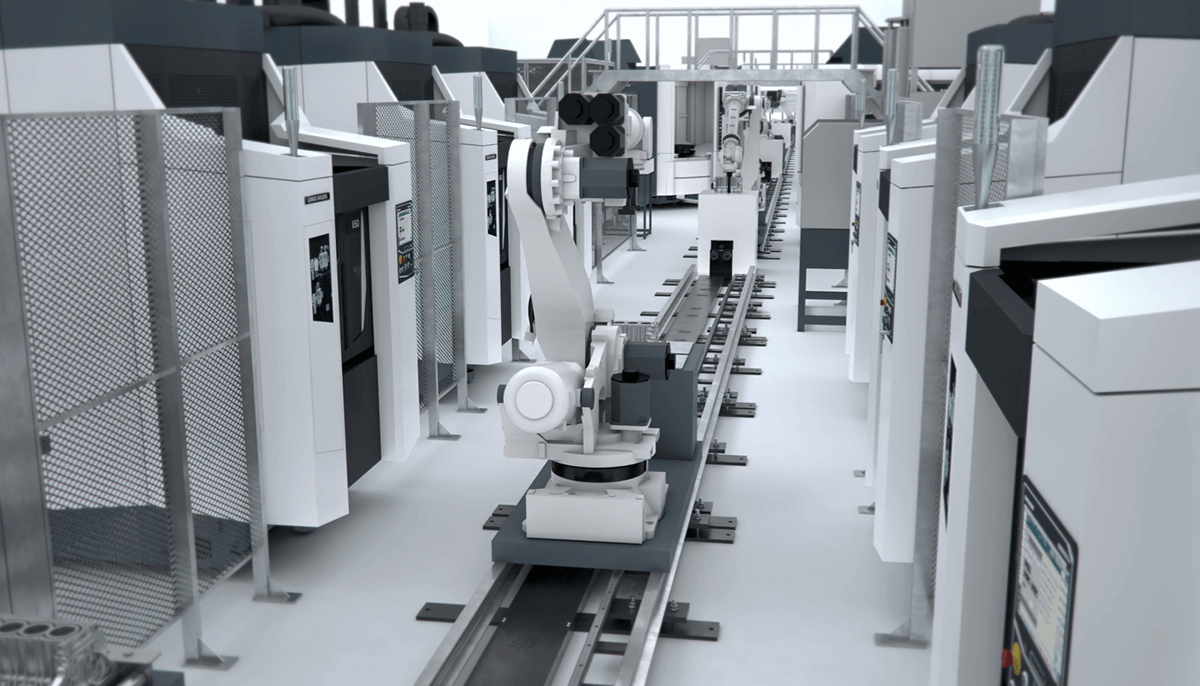 Smart factory achieving digitized production processes
Thanks to the IoT technology with which sensor-mounted shop machines and peripherals are connected online, data can be collected and accumulated. Collected big data is analyzed using AI, which makes possible preventive maintenance by detecting breakdowns and failures in advance. Application of the AI technology to inspection processes, for example, can help operators to flexibly handle frequent changes of inspection objects and items in variable product and variable volume production. This contributes to higher work efficiency.