DMG MORI has been offering high-performance, high-efficiency CNC machine tools for long years as a global CNC machine tool manufacturer. With the tradition and wisdom fostered since the foundation of the company together with untiring effort of every employee in the world, we offer the world's largest and excellent product lineup for customers.
DMG MORI provides cutting-edge machine tools that meet the diverse needs of a wide range of industries including automotive, die and mold, aerospace, semiconductor and medical sectors.
5-axis / Multi-axis Machines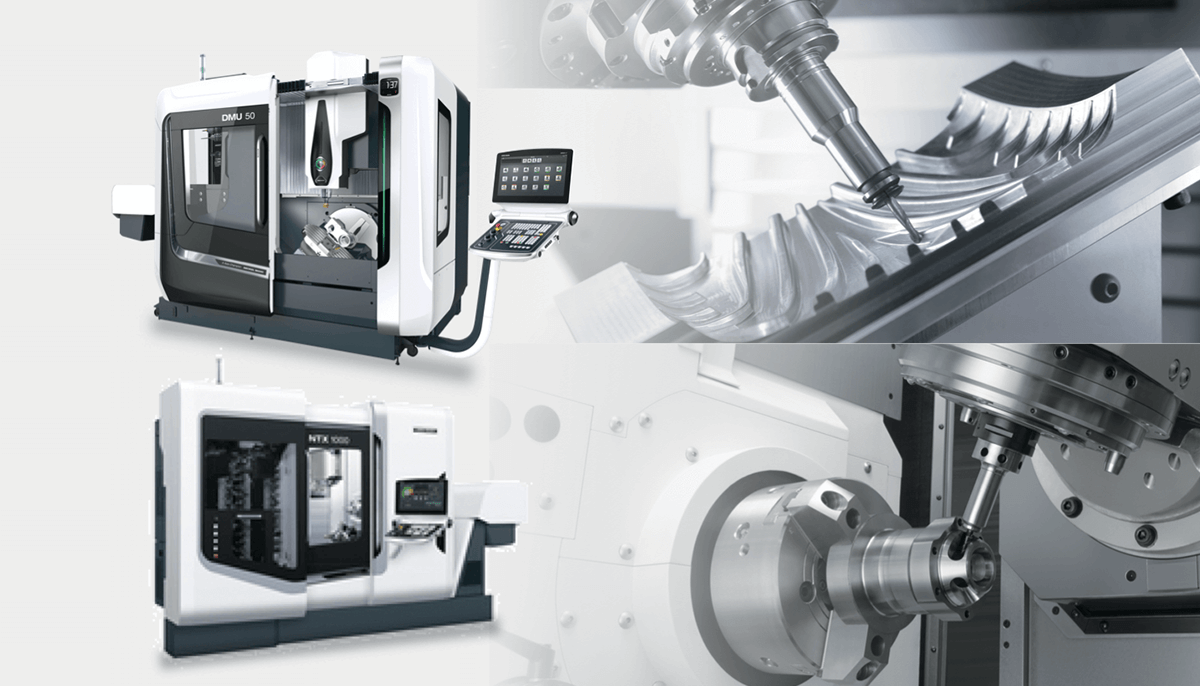 Overturn the conventional wisdom about part machining
The DMG MORI's 5-axis control machines boast overwhelming milling performance and operability thanks to some 120 years of the development and production experience in Europe. 5-axis control machines capable of multi-faceted indexing can complete machining in one clamp, which as a result reduces the frequency of setups and simplifies/eliminates fixtures to drastically shorten process times. The machine also ensures highly accurate machining, which was impossible to perform with 3- and 4-axis machine, by having tools approach from optimal angles with its rotary axes.
A mill-turn machine, as the name implies, completes machining, which was conventionally done on multiple machines, on one machine with no operator assistance. High machining performance achieved by a combination of the turning center and machining center features can bring customers a great deal of profits by drastic reduction in production lead times and efficient process integration in high-mix, low-volume production and mass-production.
Turning Centers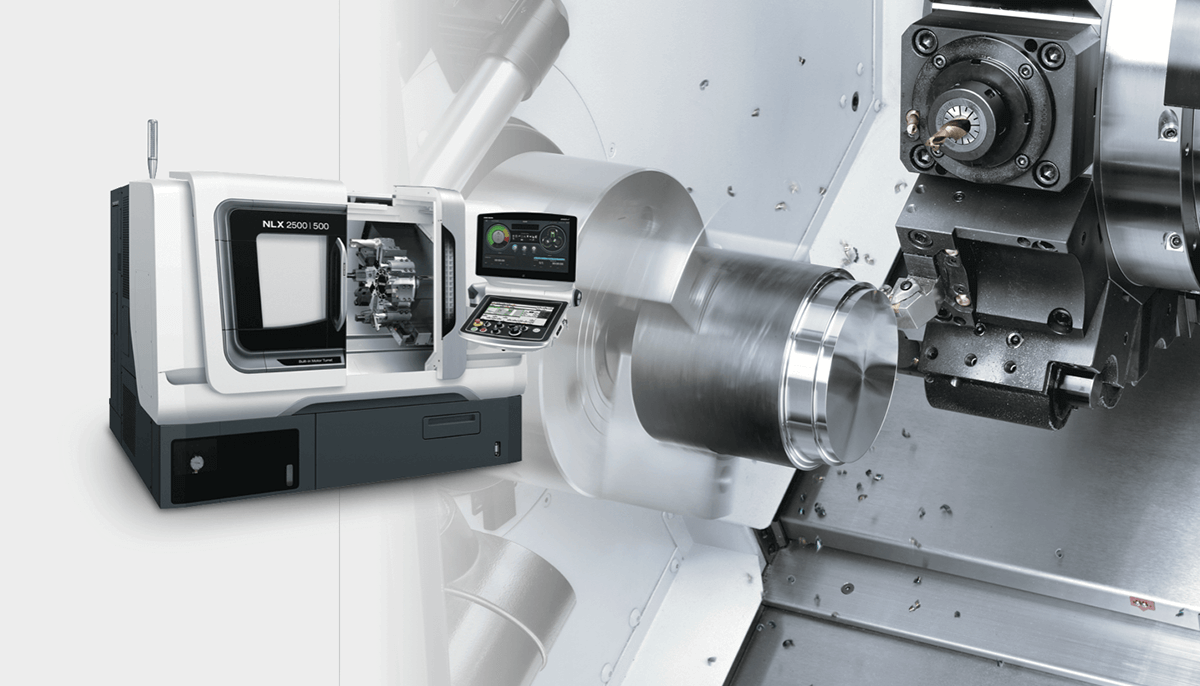 Origin of DMG MORI
DMG MORI began manufacturing machine tools in 1958, and since then the company gained fame as "Lathe manufacturer Mori Seki" by the thoroughgoing differentiation strategy that distinguishes them from other manufacturers inside and outside of Japan. GILDEMEISTER, the predecessor of DMG MORI AG, has a history of some 150 years of manufacturing turning centers. The DMG MORI's lathes, currently equipped with milling capability as well as its characteristic turning capability ensured by BMT (Built-in Motor Turret) and moving axes, have evolved into high-rigidity, high-accuracy turning centers for machining a wide range of workpieces.
Machining Centers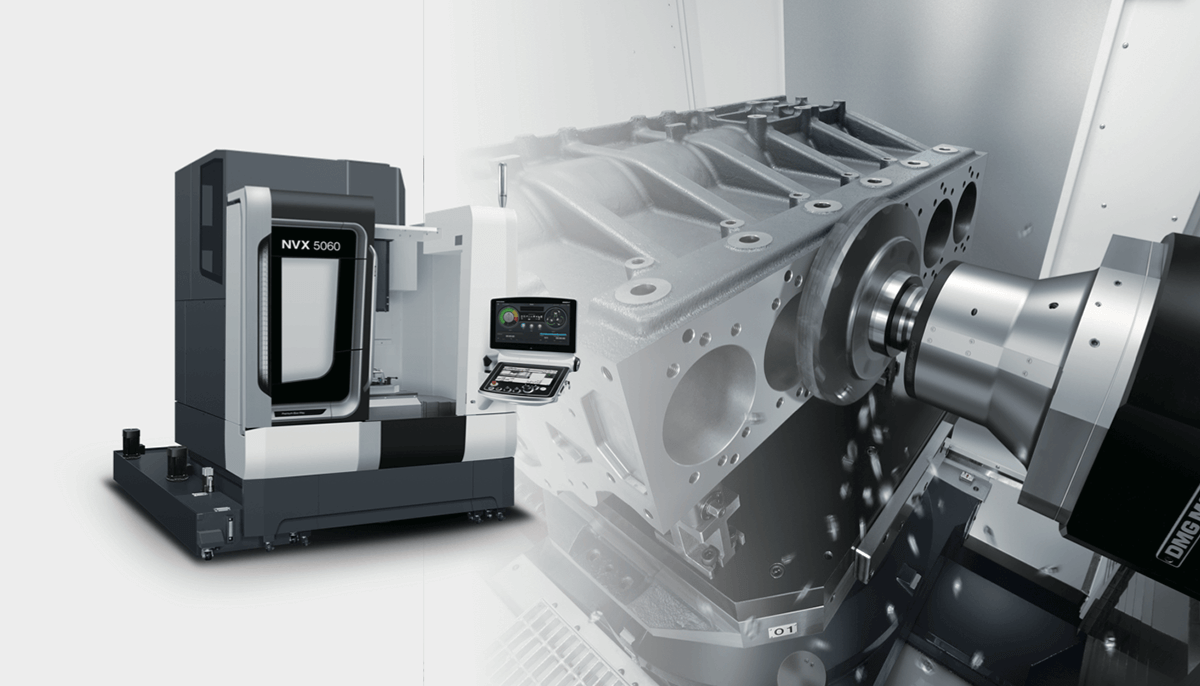 Meeting the needs of every field
A machining center is a machine tool to perform various types of machining by changing rotary tools for milling, hole machining, boring, and tapping with an automatic tool changer. DMG MORI offers vertical and horizontal machining centers that can work with robot systems and automation systems to respond to diversifying customer needs.
ULTRASONIC / LASERTEC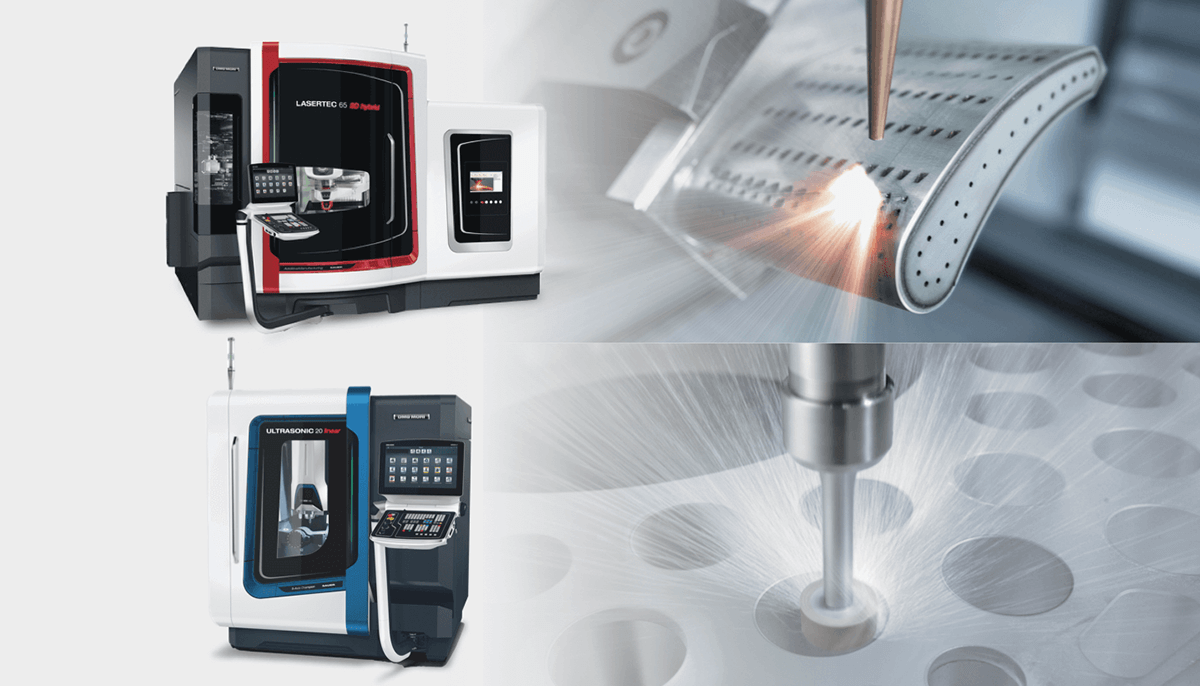 Innovative cutting-edge technology
An ultrasonic machine is capable of machining advanced materials which are generally considered difficult to cut into complex-shaped forms in an efficient manner. Cutting resistance can be well controlled compared to the existing machine because tool rotation is synchronized with ultrasonic vibration in the Z-axis direction.
A laser machine is capable of forming, micro machining, power drilling and manufacturing of precision tools. Any types of metals and new materials can be machined with high efficiency at low costs.