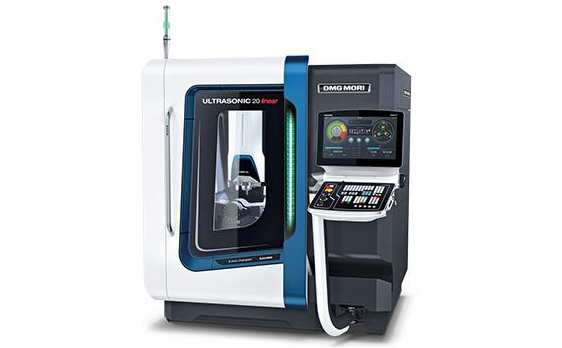 Fusion of Ultrasonic Machining and HSC Milling
The ULTRASONIC series is a unique and pioneering machine tool that offers not only ordinary cutting operations but also high-speed, high-precision, high-efficiency grinding by means of ultrasonic oscillation.
It achieves high-precision machining of a wide range of materials from standard metals to difficult-to-cut materials of ceramics and high-tech materials of carbides.
The ULTRASONIC 20 linear is based on the HSC series machines. It comes with linear drives and offers both HSC milling and ultrasonic machining on one machine.
Contents related to this product