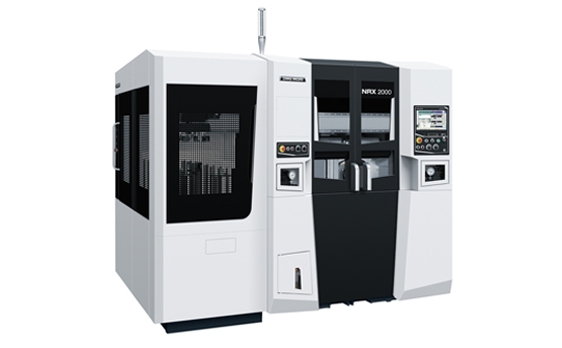 Ideal for mass production machining of flanges for automobiles
The NRX 2000 is a lathe with front parallel dual spindles and dual turrets, featuring the touch-type operation panel COMPACTline.
It is extremely compact with a width of 1,650 mm, and is the ideal machine for the mass production of flange shaped parts for automobiles. With good access to transfer systems and the spindles, improved operability at tool changes, improved chip expulsion among other features, it lightens the load on the operator while also achieving high productivity.
Solution Center(Showroom) where you can see this product
Contents related to this product