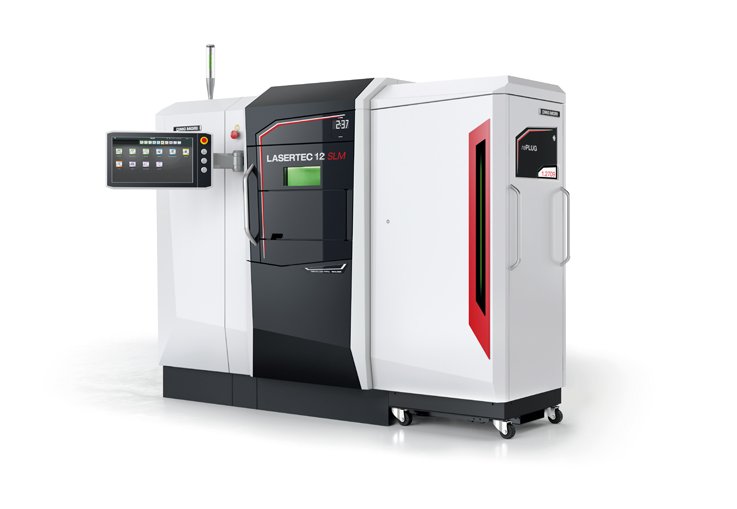 Laser Additive Manufacturing Machine Using Powder Bed
The LASERTEC 12 SLM is a powder bed additive manufacturing machine. The powder bed process is a process in which powder materials are built up layer by layer and selectively melted by laser. It is most suited for creating complex-shaped workpieces which are difficult to cut.
It has a space-saving design thanks to compactness of the peripherals. The newly developed powder modular system "rePLUG" allows speedy exchange of powder materials.
Contents related to this product