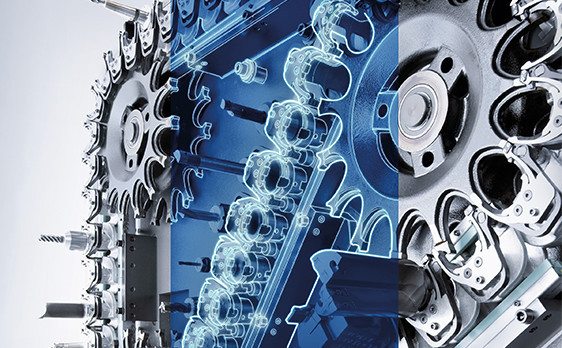 Optimally Arrange Tools inside Tool Magazine
Tool sort cycle shortens non-cutting time and increases machine operation efficiency by optimally arranging tools inside a tool magazine. It analyzes registered machining programs and optimally rearranges tools inside a tool magazine according to the order and frequency of tool calls.
Main Applicable models
CTX TC/CTX TC 4A, NT series
Background of Development
With multi-axis machines, complex machining operations can be integrated and performed on one machine. However, a variety of tools need to be used in order to perform complex machining. The use of multiple tools can lead to issues such as lengthy tool call times when changing tools, or the burdensome tasks of manually switching heavy tools. To resolve these types of issues associated with changing tools, DMG MORI developed the Tool sort cycle.
Unique selling points
1.Reduction in non-cutting time
Tool sort cycle automatically analyzes T codes in a program to determine the order of tool calls, and the tool transfer unit rearranges the tools in the order of use. This enables efficient tool changes, reducing tool changing time and non-cutting time. The automatic programming analyses and tool rearrangement can also reduce operators' burden of setups.
2.Automatic Operation of Tool Lists
Tool sort cycle can record the tools to be used inside the tool magazine and generate the tool list according to machining programs. Operators can easily check tools necessary for each machining at any time.
<SIEMENS>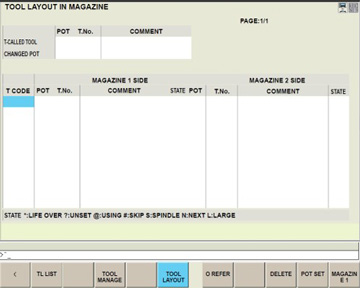 <MAPPS>