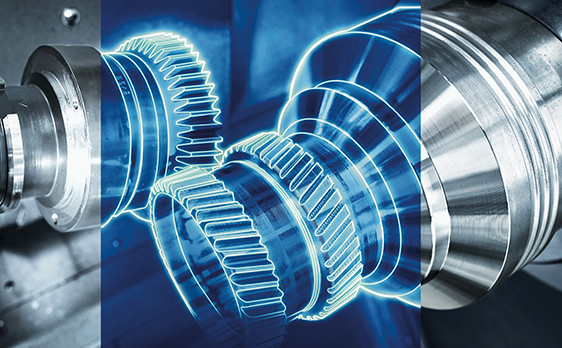 Support Programming for Power Skiving
gearSKIVING supports programming for gear machining called power skiving. As operators can set the parameters by the conversational programming method, the optimal program can be created for each customer easily, and the programming time is drastically reduced.
Main Applicable models
NLX、ALX series(Y type)
CTX TC/CTX TC 4A series
DMU/DMC FD duoBLOCK series
NTX、NZX series
Background of Development
Power skiving that has drawn attention in recent years is an innovative machining method for generating gears. A workpiece and a skiving tool are set at a certain angle and rotated in synchronization. Yet the programs for power skiving is very complex and takes time to create. Therefore, DMG MORI has developed gearSKIVING that enables easy creation of programming for power skiving in a short time.
Unique Selling Points
1.Versatility
gearSKIVING supports machining of spur gears and external/internal gears such as helical gears, and spline machining, and is available on both the NLX series Y-axis specification (turning center); the CTX TC series (integrated mill turn centers); DMU FD duoBLOCK series (5-axis machines), followed by more in the future.
2.Conversational Programing
Operators can set parameters for the number of gear tooth and the angles by the conversational programming method, while checking the graphics displayed on CELOS, an HMI. Inputting parameters does not require any special skills. As the programming is done interactively, the programs can be created in a short time.
3.High Productivity
gearSKIVING enables gear machining on one machine, instead of multiple machines including specialized machines as in the conventional way. For example, machining that needs nine setups can be completed with one setup on an integrated mill turn center, a CTX TC series model equipped with gearSKIVING. The conventional method, where gear machining and shaving are done on separate machines, used to take some 40 minutes. With gearSKIVING, it takes only 10 minutes to get all the processes done according to the DMG MORI study.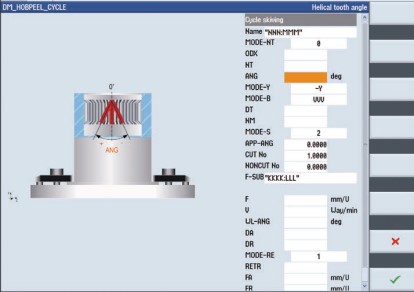 Inputting gear parameters by conversational programming
(Internal gear)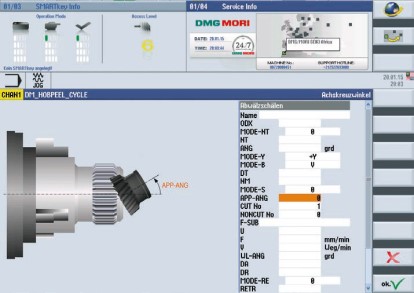 Inputting gear parameters by conversational programming
(External gear)
<SIEMENS>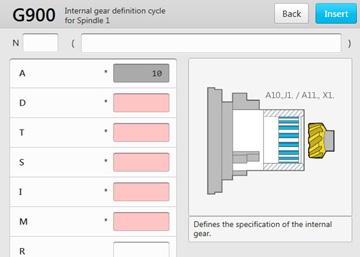 Inputting parameters by the conversational programming method
<MAPPS>
Process Integration and Reduced Machining Time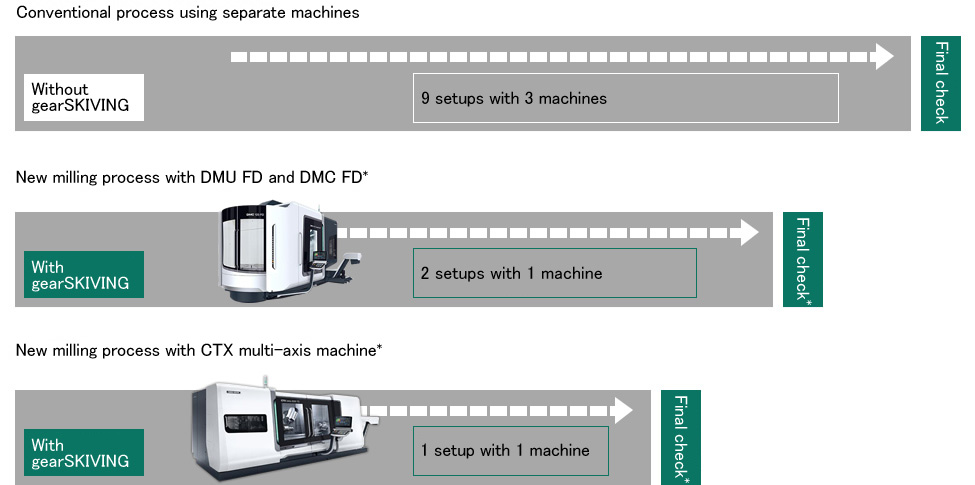 * Final check can be performed on the machine.