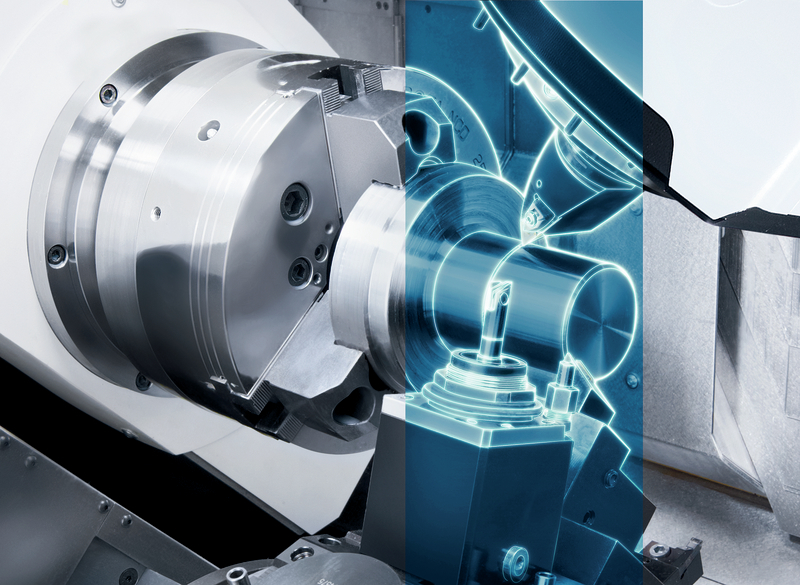 Return Tools to Zero Point with One Touch
Retraction Cycle, one of the "Handling" functions of Technology Cycles, retracts the X- and Y-axis of the turning center or the multi-axis machine outside the work envelope with one touch of a button. Retraction Cycle contributes to safe and smooth setups.
Main Applicable models
NLX、NZX、NHX、NVX、NTX series
ALX、CMX series
DMU 50(FANUC)
CTX TC/TC 4A series
SPRINT 50、SPRINT 65 series
Unique selling points
1.Easy setting by one-touch operation
When Retraction Cycle is used in setups such as tool setting and measuring offset, just pressing the button on the operation panel retracts the X- and Y-axis safely to their zero points outside the work envelope to secure a work space. Since the operation is completed with one touch, human errors such as operation errors and collision of tools can be prevented.
2.Versatility
Operators can change the setting of the retract position and the order of the axes to be retracted according to the setup operation. The retract position on the X- and Y-axis can be selected from the first zero point or the second zero point in accordance with the setup to ensure an optimum working space.