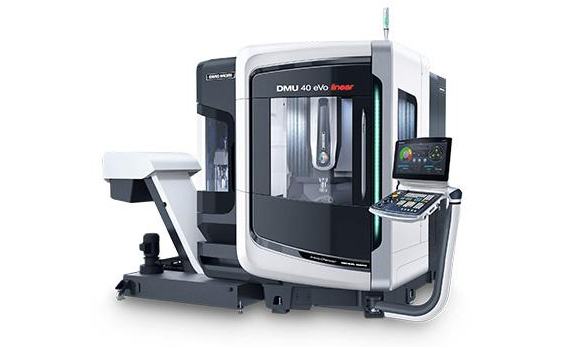 Stable Simultaneous 5-axis Machining by Optimized Bridge-type Structure
The DMU eVo series models are simultaneous 5-axis machines equipped with an NC automatic swivel table. The models employ a bridge-type structure, ensuring high rigidity and stable machining for a long term.
The DMU 40 eVo is equipped with a 450 × 400 mm working table with a loading capacity of up to 250 kg. The model is suited to machining of small-to-medium size workpieces for various fields including medical component, automotive and aircraft industries.
The linear specification with the linear drive of highly dynamic performance is also available.
Contents related to this product