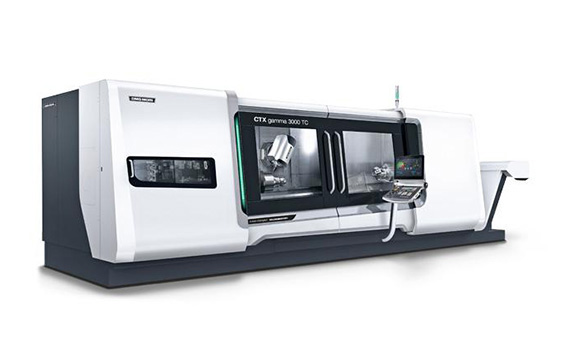 Universal Integrated Mill Turn Center Suited to Machining of Long and Large-diameter Workpieces
The CTX TC series models are Integrated Mill Turn Center that mount the tool spindle on the B-axis. The models achieve turning and milling on one machine. The cooling mechanism of the spindle and the direct scale feedback on the linear axis ensure high-precision machining.
The CTX gamma 3000 TC handles large-diameter, long workpieces up to φ630 mm × 3,050 mm. The programmable steady rest for controlling vibration can be mounted as an option.
Contents related to this product