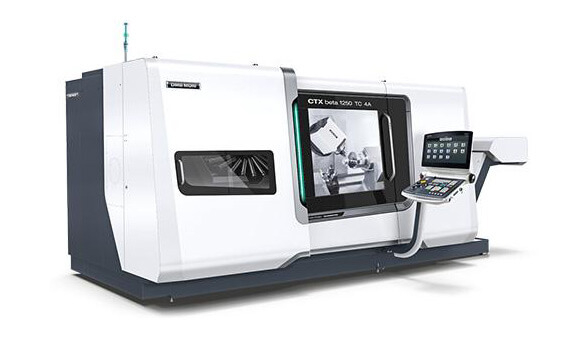 High-productivity Integrated Mill Turn Center Equipped with Tool Spindle and Lower Turret
The CTX TC 4A series models are Integrated Mill Turn Center that mount the tool spindle, Spindle 2 and lower turret, achieving high-efficiency 5-axis machining of turning and milling on one machine. The models employ a high-precision quick change system RIFIX on the Turret 2 to reduce tool setup and tool change times.
They also meet the need for automation systems such as a loader and a workpiece handling device to improve productivity.
Contents related to this product