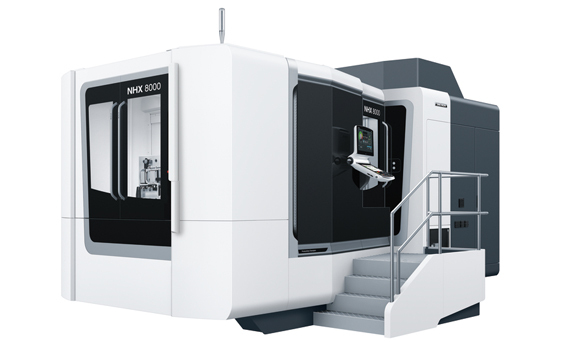 Optimal for Large, Difficult-to-cut Workpieces
The NHX 8000 with the enhanced heavy-duty cutting ability and a large work envelop is the most suitable for machining large workpieces and difficult-to-cut material in the construction machinery, aircraft, ship, and energy industries.
The machine employs DCG (Driven at the Center of Gravity) technology and the box-in-box construction to drive structural components at their center of gravity with good balance, thereby controlling vibration. This enables high-speed travel even in the machining of large workpieces which requires a longer travel, resulting in greater productivity.
Contents related to this product