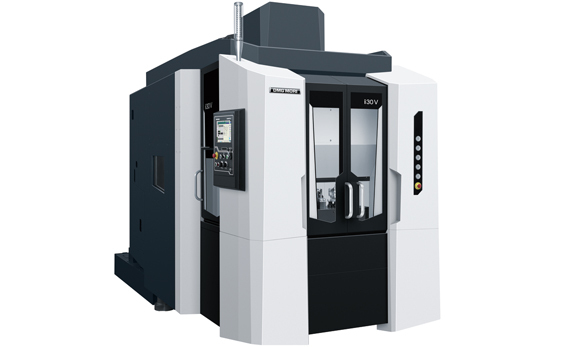 Compact Machining Center Suited to Mass-production Automotive Parts
With a rapid traverse rate of 62 m/min (2,440.9 ipm) and a pallet change time of 2.0 sec, the i 30 V achieves the high speed required for machining mass production parts.Reduced cycle times ensured by high-speed / high-acceleration machining allow for even greater efficiency.
The streamlined design made it possible to achieve space saving with a machine width of 1,558 mm (61.3 in.). The machine employs a highly rigid No. 40 taper spindle in a compact body to deliver superb cutting performance.
Contents related to this product