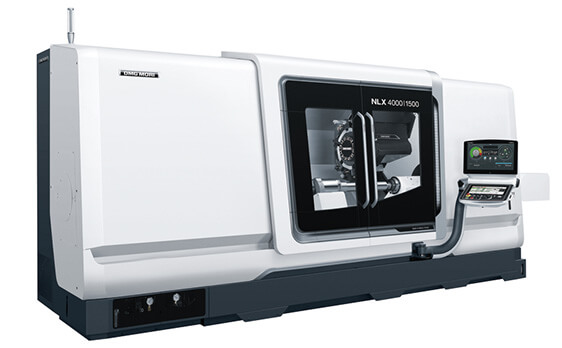 Large Lathe for Sophisticated and Dynamic Parts Machining
The NLX 4000 | 1500 is a large lathe with a distance between center of 1,500 mm, which meets the needs of the era where multi-characteristics are demanded. The model is capable of performing from heavy-duty cutting with its high torque power to machining of fine parts requiring high precision.
So a combination of turning and powerful milling as well as turning, the basic function of a lathe, is ideal for parts machining in a wide array of industries.
Contents related to this product