News/topics

2016/08/17 UP
Tag

Digitalization
CELOS
Industry 4.0
IoT
Smart Factory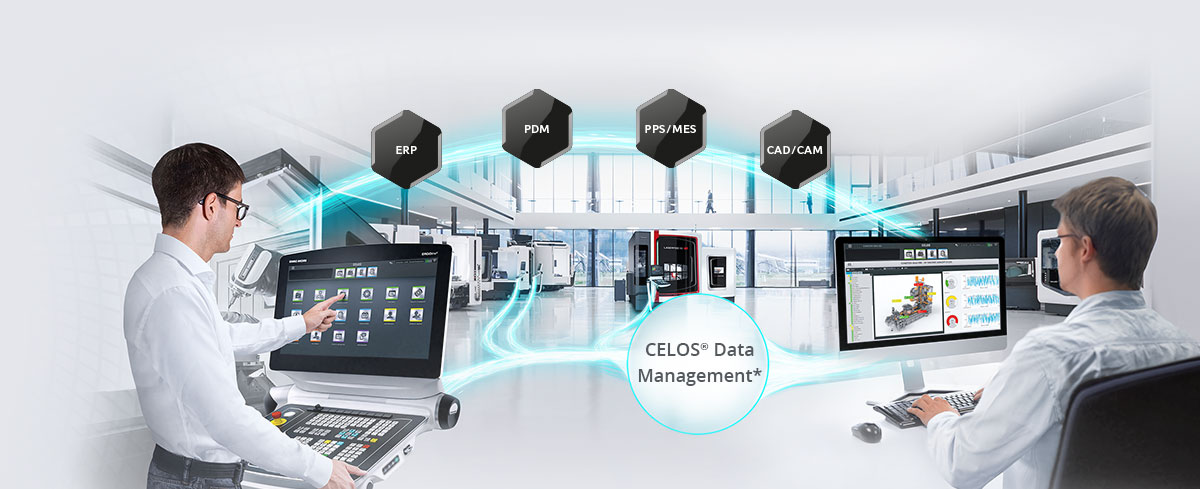 CELOS®, the app-based control and operating system from DMG MORI, is as easy to use as your smartphone and networks all machines within a manufacturing organisation.
CELOS® by DMG MORI is a holistic, app-based control interface with a unique multi-touch screen for all new high-tech DMG MORI machines. Thanks to app-based structuring, CELOS® is as easy to use as your smartphone. With the unique multi-touch display, CELOS® apps facilitate the consistent management, documentation and visualisation of order, process and machine data. 16 apps help the operator prepare, optimise and process production jobs without any errors. The CELOS® app Condition Analyzer serves as a platform for visualising, analysing and predicting the status of all machines.
Seminar Materials
TAIYO KOKI PRIVATE SHOW 2016 Technical Seminar
CELOS & Industry 4.0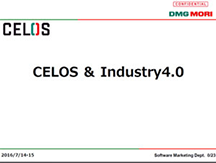 i4.0 sensor package
for optimised data handling, improved precision and increased process reliability, consisting of:
---
Machine Protection Control (MPC) –
Preventive protection with vibration sensors on the milling spindle
Spindle Growth Sensor (SGS) –
A sensor designed to determine and compensate for spindle growth
Tool Dialogue System (TDS) –
Tool identification for manual, contact-free reading and writing of tool data
Internal coolant supply flow monitor –
Internal coolant supply flow monitoring to determine the necessary coolant output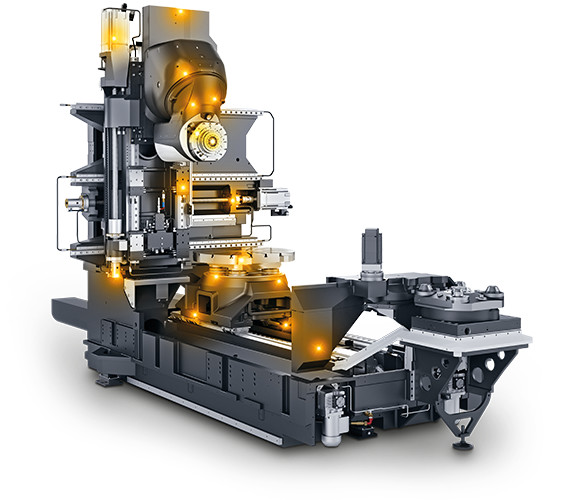 NEW: DMG MORI CONDITION ANALYZER –
60 built-in sensors monitor the machine status.
CONDITION ANALYZER
From big data to smart data – record and analyse machine data with direct feedback to the service team and customer for maximum machine productivity.
Collect: Variable sampling rates, backed-up data transfer to the cloud (every 10 minutes)
Analyse: Pattern recognition of unusual machine behaviour. Direct feedback to the service team and customer.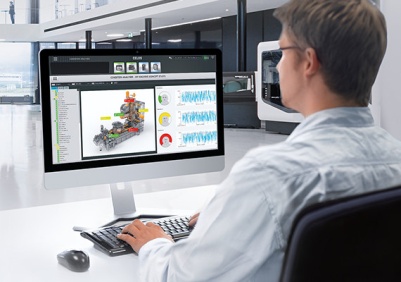 Customer Case Example
SCHAEFFLER TECHNOLOGIES
Intelligent machine tools with constant status monitoring.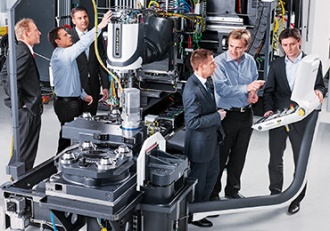 View the video on Industry 4.0
Seminar Materials
TAIYO KOKI PRIVATE SHOW 2016 Technical Seminar
CELOS & Industry 4.0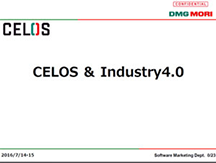 Relevant contents