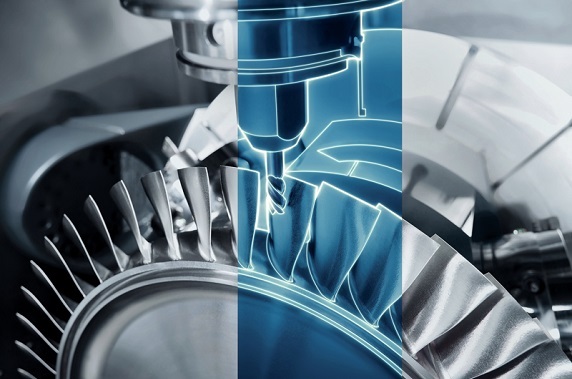 Best Suited NC Options for 5-axis simultaneous machining
The function is a NC option which can realize 5-axis simultaneous machine movement. Operators can machine complex-shaped products with this function in one machine, one setup.
Main Applicable models
NV, NVX 5000 series
NT, NTX, CTX series
NMV, NMH series
NH, NHX series
Unique selling points
1.Process integration
Multiple machines based on machining processes are no longer necessary. With 5-axis simultaneous machining NC option, all processes can be done in one machine, one setup.