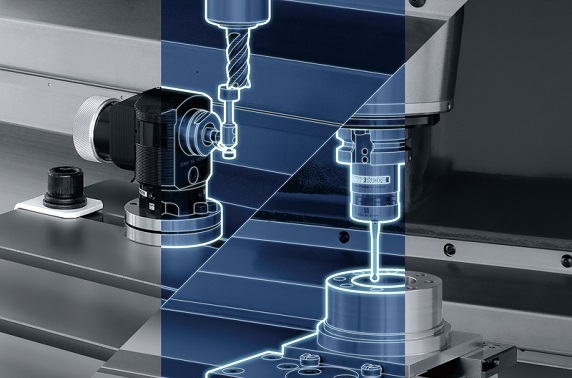 Manual Tool and Work Piece Measurement with Easy Steps
W-Setter supports manual tool and work piece measurement. With [In-machine measuring system] + [W-Setter], an operator can flexibly choose either auto measuring or manual measuring depending on situation.
Main Applicable models
NH, NHX series
NV, NVD, NVX series
NMH, NMV series
Unique selling points
1.Versatility
W-Setter enables to measure various elements manually such as work face, work center/middle point, tool length/diameter as well as coordinate alignment.
2.Guidance support
Easy-to-understand guidance supports operators to measure a work piece or tool without any skill or experience issue.
3.Reduction in setup time
G code programming and its interference checking are not necessary. Contact point controlling, which is necessary for Accu center or base master, is not also needed. Therefore, operators can save their setup time.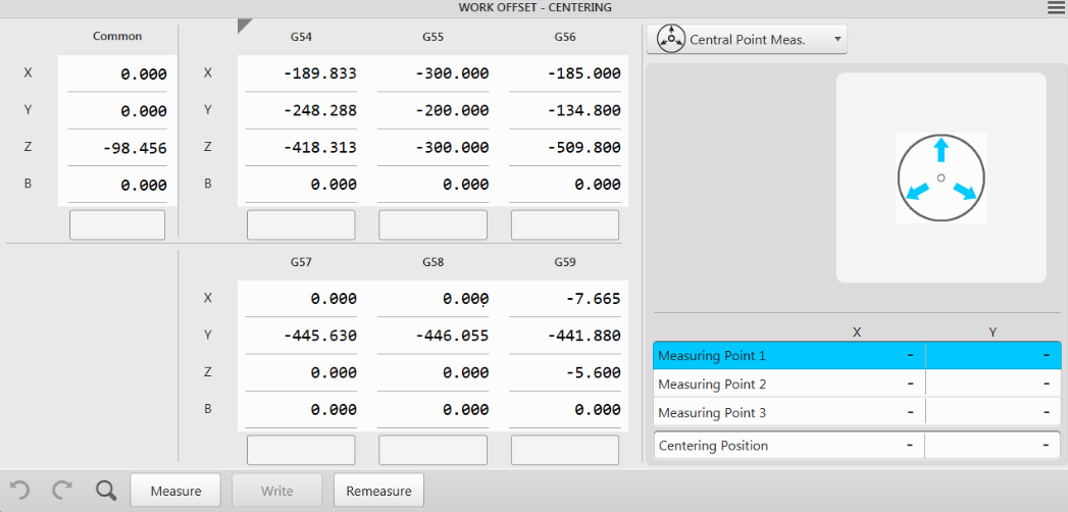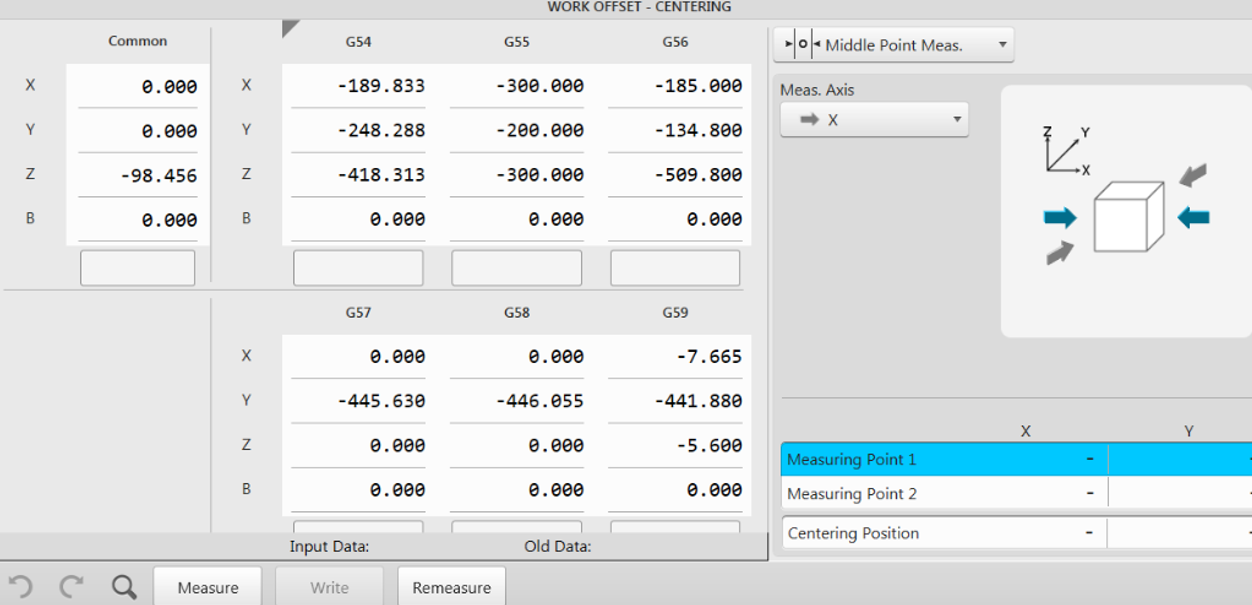 Measurement of work center/middle point