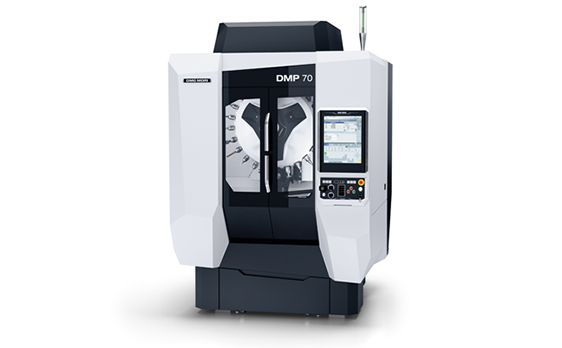 High-speed Vertical Machining Center Suitable for Mass Production Machining
The DMP 70 is a high-speed vertical machining center that ensures high accuracy and high productivity. The model is equipped with a high-speed spindle (option) with a maximum spindle speed of 24,000 min-1 and the high-resolution full closed loop control (Scale feedback).
The model with a space-saving footprint of only 4.2 m2 offers the 5-axis control specification with a tilting rotary tale, and flexibly works with automation systems for high-quality mass production.
Contents related to this product