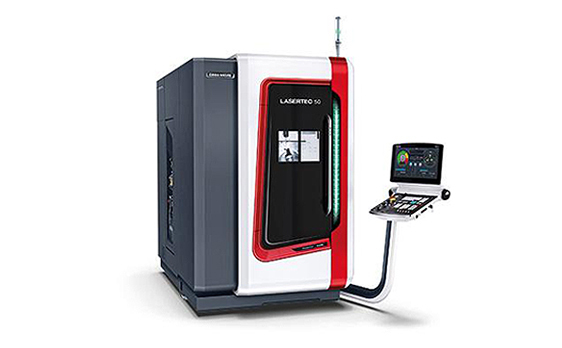 Cutting-edge Drilling of Turbine Components
The LASERTEC PowerDrill series is an ultra-high-precision 5-axis laser drilling machine intended for drilling cooling air holes in the blades and vanes of aircraft engines and industrial gas turbines.
The LASERTEC 50 PowerDrill provides outstanding dynamics thanks to linear drives, and achieves 5-axis laser drilling of highly complex workpieces by means of the NC swivel rotary table. The machine features a compact footprint of only 4 m2, despite having a large work envelope.
Contents related to this product