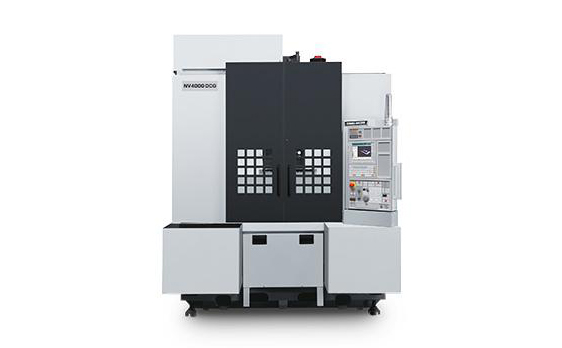 High-precision Vertical Machining Center that Meets the Needs for Transfer Systems
The NV 4000 DCG employs the DCG (Driven at the Center of Gravity) on all axes. The unique machine structure eliminates spindle and table overhang. The innovative machine body ensures high-speed, high-quality machining.
The 2-station turning-type APC, workpiece transfer robot and CPP (Compact Pallet Pool) system are available as an option to improve customers' productivity.
Contents related to this product