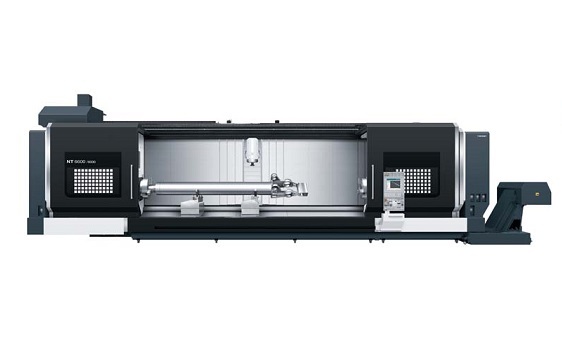 Integrated Mill Turn Center with Largest Y-axis Travel in its Class for Long, Large-diameter Workpieces
The NT series models are ultimate integrated mill turn centers combining milling performance of horizontal machining centers and turning capability of CNC lathes with DMG MORI original cutting-edge technologies.
The NT 6600 DCG boasts the largest Y-axis travel in its class. The DMG MORI original technologies, DCG (Driven at the Center of Gravity), DDM (Direct Drive Motor), ORC (Octagonal Ram Construction), allow high-productivity machining of long, large-diameter workpieces. The model offers varieties of distances of centers: 3,000 mm, 4,000 mm and 6,000 mm. The steady rest and the long boring bar can be mounted as an option.
Contents related to this product