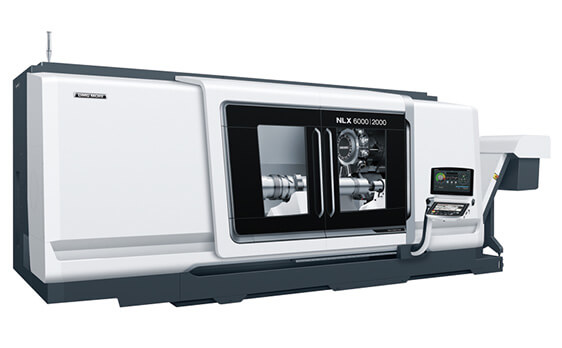 One of the Largest Turning Centers for Large-diameter Shafts
The NLX 6000 | 2000 is a high-rigidity, high-precision turning center with a distance between center of 2,000 mm. The model, which features a large diameter spindle and spacious machining area, handles from large flanges to long shafts.
The DMG MORI large lathe makes the most of its ample experience and cutting-edge technologies to demonstrate heavy-duty cutting of large-diameter shafts in the aircraft parts and energy fields.
Contents related to this product