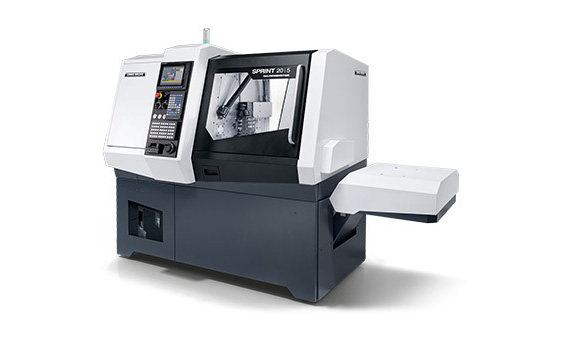 Superior Productivity in Machining of Small-diameter Bar Materials
The SPRINT series models are automatic lathes that achieve high-efficiency machining of bar materials. The models are capable of handling short and long workpieces by using the SWISS TYPEkit (option) on one machine.
The SPRINT 20 | 5 is a small automatic lathe with five linear axes and the C-axis, suited to workpieces up to φ20 x 600 mm. The footprint is less than 2 m2. The built-in spindle equipped with the direct scale feedback offers high-precision machining.
Solution Center(Showroom) where you can see this product
Contents related to this product