Customer Case Example

2018/05/21 UP
Recognizing the potential of 5-axis technology
Uogishi Seiki Interactive Corporation, which is located in the city of Imizu in the Toyama prefecture, has a profound history as a mold making company that dates back to 1946, when the company was established. Up until now they have manufactured over 5,000 die casting molds of high precision and quality, which are used not only in Japan but in more than 10 countries across the globe including the USA. Their products are trusted by numerous customers and Uogishi Seiki is regarded as one of the leading and most technically skilled companies of its industry.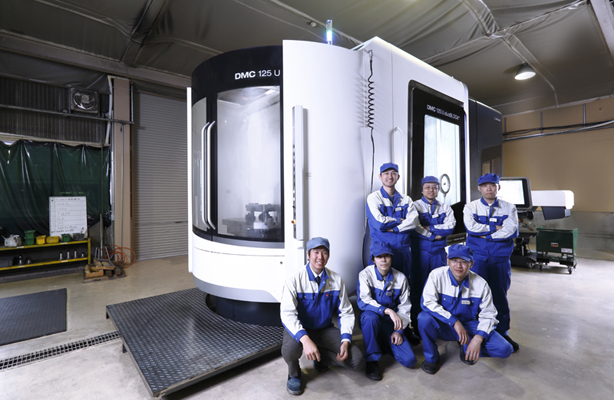 In their factory, several large-sized 5-axis machines are employed like the latest 5-axis machine, the DMC 125 U duoBLOCK. They are used to manufacture molds for automobile parts like engine blocks and cylinder blocks. Almost all the manufactured molds are big parts that weigh between 1.5 to 20 tons and are mostly delivered to big automobile manufacturers.
Per month about 100 new molds are manufactured, others get repaired and receive maintenance. The company's surprisingly high level of productivity compared to their competitors enables them to take care of all these tasks with a manpower of merely 40. How does Uogishi Seiki achieve such an overwhelmingly high productivity?
This content is for members only