Peripherals

2018/05/30 UP
A high-speed, high-accuracy, non-contact type in-machine tool measurement device with BIG's original T-line sensor.
High-performance line sensor enables measurement of rotating tools, which is called "scanning measurement". It detects the position of a curved tool tip such as radial end mill accurately and automatically. Equipped with world premier technologies "tool run-out measurement" and "tool profile measurement", you can detect tool breakage and manage tool wear in numbers. This will contribute to reduction of insufficient machining and extended tool lifetime.
*Please contact our sales team for details.
*Manufacturer: BIG Daishowa (Japan)
Features
1.Easy operation
Measurement monitoring on DMG MORI's operation panel (ERGOline only).
2.A wide range of measurement functions
T-line sensor enables measurement of tool length, tool diameter, tool run-out, tool wear, and tool management. In addition, you can monitor the status of attached tools and spindle accuracy by Z-axis displacement measurement and spindle's dynamic run-out measurement with a test bar.
3.High-precision measurement
Non-contact measurement during tool rotation enables measurement of tool length and tool diameter at almost machining status by taking spindle's expansion and run-out into consideration.
Screen shot of operation panel (ERGOline)
Tool run-out measurement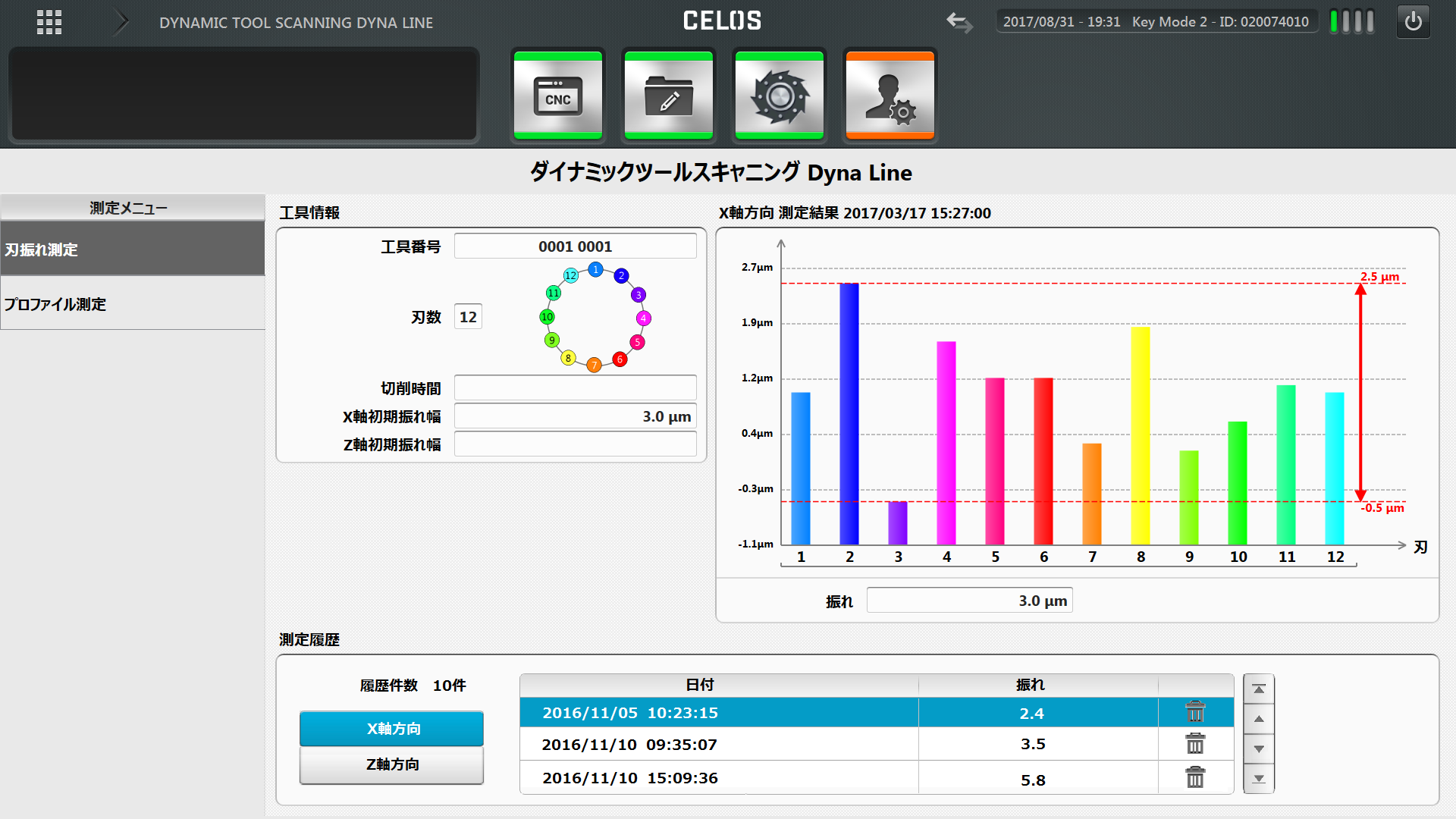 Profile measurement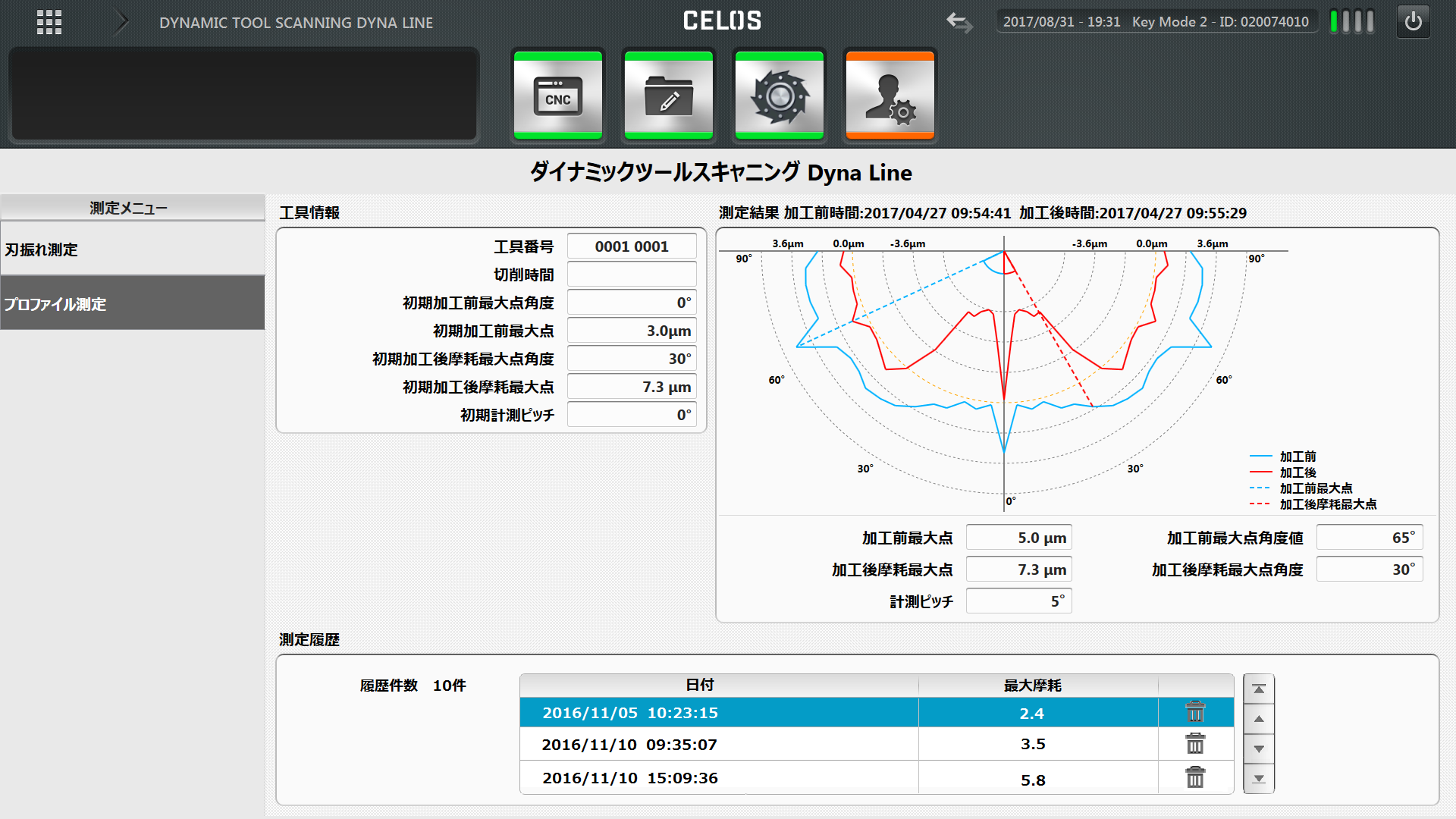 Mounting on a machine tool
(Model: Vertical Machining Center NVX 5000)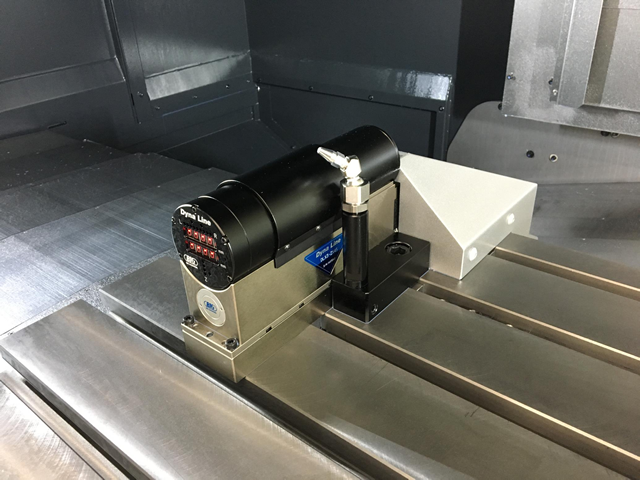 Contents related to this product