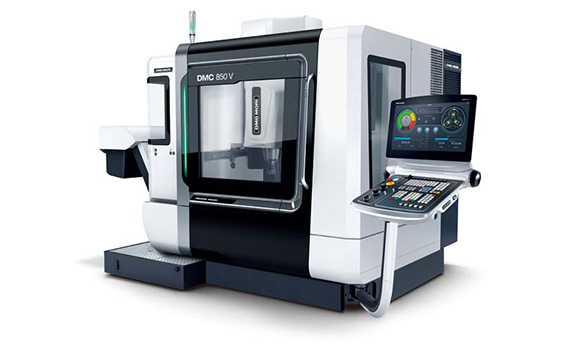 Vertical Machining Center with Original Concept Pursuing High Performance and Flexibility
The DMC V series models employ a high-rigidity casting bed to ensure stable machining. The models demonstrate various machining from high-speed, high-quality machining using a high-speed spindle with the max. speed of 24,000 min-1 (option) to heavy-duty machining using a powerful spindle with a torque of up to 303 Nm (option).
The model is equipped with an innovative cooling system on the spindle, linear guides and ball nut to control thermal displacement, ensuring high-precision machining for a long term.
Contents related to this product