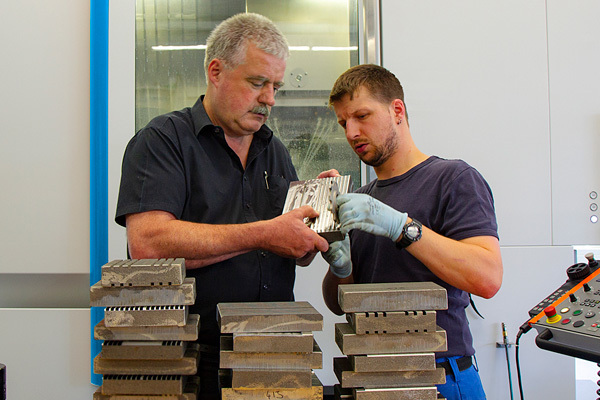 A versatile water-miscible metalworking fluid covering a wide range of machining conditions.
Vasco 6000 is a vegetable oil-based, emulsion type, high-performance metalworking fluid optimal for a wide range of machining applications. It can handle general to heavy-duty cutting of various materials such as cast iron, stainless steel, and aluminum and titanium alloys.
In spite of containing no bactericide, it offers excellent anti-corrosion properties and liquid stability.
* For availability of this product, please contact our sales representative.
* Manufacturer: Blaser Swisslube (Switzerland)
Main features
1. Stable performance under a wide range of machining conditions
Superb surface quality even under demanding machining conditions or for difficult-to-cut materials
2. Excellent cleaning properties
High level of cleanliness for workpieces and machines.
Fewer refilling operations due to low consumption
3. Good compatibility with high-pressure coolant system
Can work with the high-pressure coolant system due to low foaming tendency
4. High performance for any material
Can be used for various materials including titanium alloy, nickel-based alloy, cast iron, steel, aluminum alloy, lead-free copper alloy, and cobalt-chromium alloy.
Benefits brought about by liquid tools
Productivity, cost-efficiency and machining quality are factors that depend greatly on the type and quality of metalworking fluids. Coupled with the company's accumulated know-how and customer-oriented services, the high-performance metalworking fluid Vasco 6000 maximizes the productivity of your machines and tools. Metalworking fluids are one of the key factors for your success.