Compact Pallet Pool System
CPP SYSTEM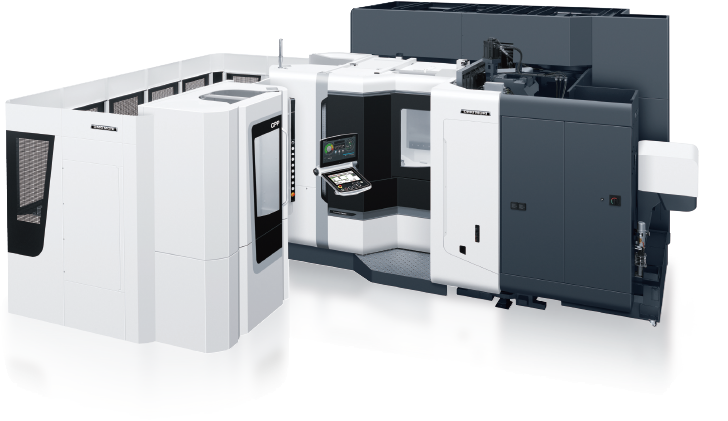 Simple and Sophisticated Package System
With its simple construction provided in predefined packages, this system is easy to introduce. For the system configuration, the customer can select the optimum specifications from 8 packages. CPP contributes to improving customers' productivity.
Reference price
CPP System
+ NHX 5000 3rd Generation

¥50,000,000~

Example
* Reference price (tax excluded). For details, please contact our sales representative or dealers.

MOVIE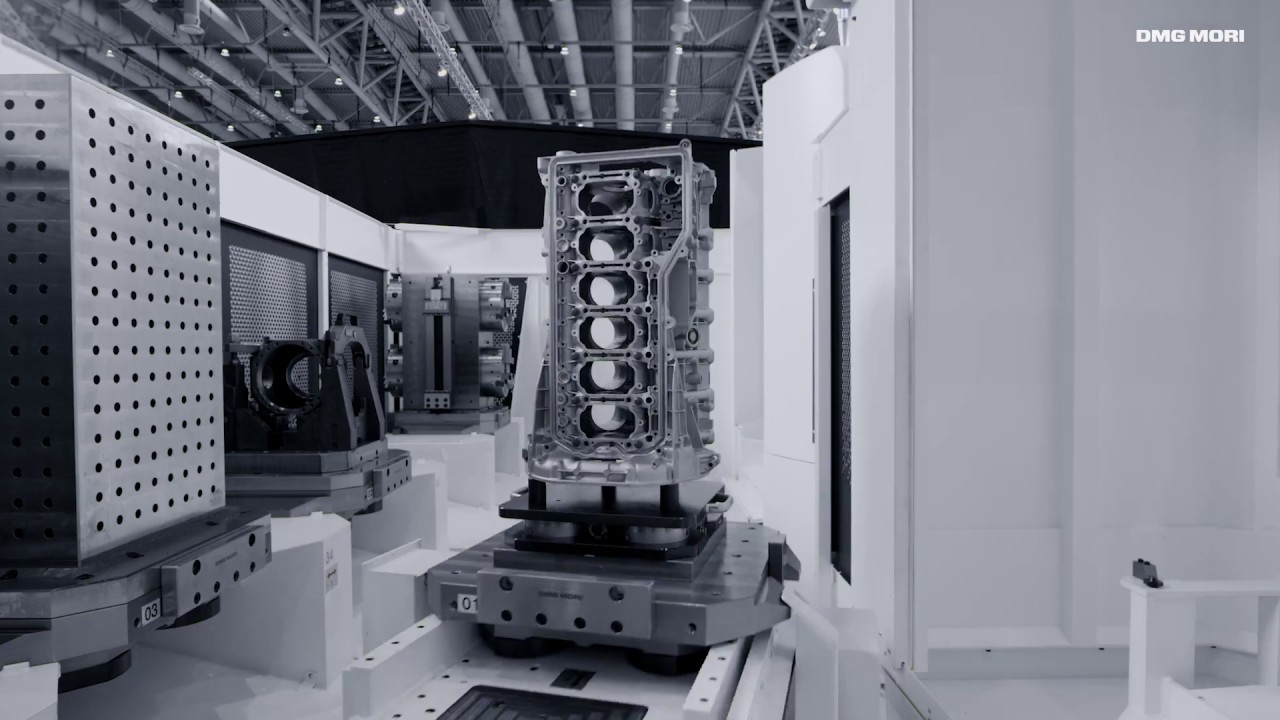 Technical advantages of CPP
Easy to order

You can choose your system from a wide range of pre-set options to suit your type of production. This allows you to construct the system quickly.

Space-saving

It allows you to establish an efficient automation system in far less space than other automation systems.

Reduced personnel costs

Since the system allows long-term automatic operation, you can reduce personnel costs, for example by conducting unmanned operation at night.

Reduction in setup time

By placing multiple fixtures on the pallets in advance, no setup is needed when you receive repeat orders.
Easy to Select Your Best System
The package system consists of a combination of a machining center and one of the eight pallet pool specifications.
With your choice of spindle taper, the number of pallets and the machine installation arrangement,
the system optimal for your production is complete.
CPP's features
Among all the various systems which are available, the CPP system is the most suitable for multi-item, small to medium-lot production.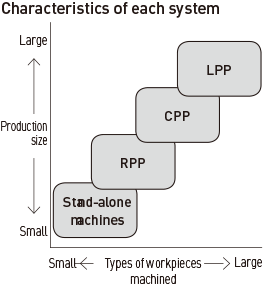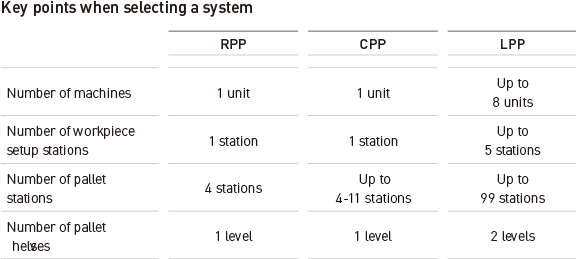 RPP: Round Pallet Pool CPP: Compact Pallet Pool LPP: Linear Pallet Pool
Comparison of operating rates and productivity
In order to help you understand the CPP's features, we have conducted a simulation comparing operating ratios and productivity under the same production conditions.
Assumptions:

We are making the comparison under the following operating conditions.
<Cycle time / 1 pcs.>
897 sec. × 4,414 pcs. ≒ 1,100 hours (3,960,000 sec.) / month
When machining 2 kinds of workpieces at the same time.
Material <JIS>: A5052 (Aluminum)
JIS: Japanese Industrial Standard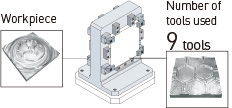 New Design with Beauty and Usability
The CPP system is designed in pursuit of usability, aiming at reduction of operators' everyday burden. The system with a beautiful new design cover provides operators a joy of machine operation.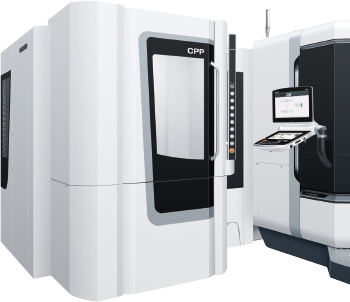 Smoother door opening / closing to reduce operators' burden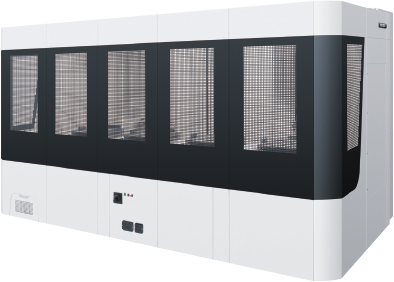 Improved visibility inside the CPP
Setups can be performed not only with the conventional handy controller, but with CELOS on the machine.
The use of CELOS also allows for operation and management of both machine and CPP.
CELOS featuring a large touch screen ensures hassle-free setup operations.
PALLET MANAGER*

Intuitive operation, just like a smartphone
Shorter setup times

*This is a MAPPS V function and is applicable
 to the following models:
 NHX 4000 2nd Generation,
 NHX 5000 2nd Generation,
 NHX 5500 and NHX 6300.
 This function is not available on NHX 8000
 and NHX 10000.
 (pallet operation is possible only with the handy controller)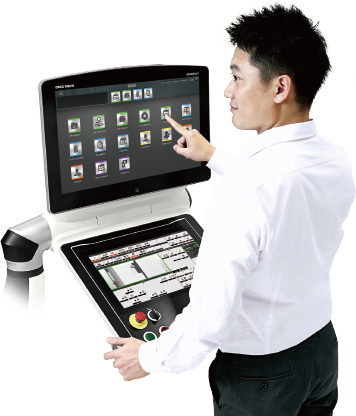 CELOS: Control Efficiency Lead Operation System
MAPPS: Mori Advanced Programming Production System
System component specifications
Straight line arrangement

With these specifications, the machine is set up horizontally in relation to the pallet shelves.
Right angle arrangement

With these specifications, the machine is set up vertically in relation to the pallet shelves.