News/topics

2022/03/22 UP
Tag

Digitalization
Personnel training
DMG MORI to establish 2-headquarter organization between Nara & Tokyo from July 2022
 DMG MORI CO., LTD. (hereinafter referred to as "DMG MORI") will relocate its headquarter from Nagoya City (Aichi Prefecture) to Nara City (Nara Prefecture) when the newly constructed Nara Product Development Center starts its operations on July 1st, 2022. The Nara Product Development Center (hereinafter referred to as "Nara PDC") will serve as DMG MORI's headquarter and largest development base specialized in digital and cutting-edge technology.
At the same time, DMG MORI's Tokyo Global Headquarters (established in July 2014) will maintain its principal functions to establish a 2-headquarter organization between Nara and Tokyo. By this, DMG MORI aims to make its business more resilient and capable of maintaining operations at one of the 2 headquarters in the event of a major disaster, epidemic or cyber-attack.
Nara had served as DMG MORI's headquarter ever since the company's founding in Yamato Koriyama City (Nara Prefecture) in 1948. In 1970, DMG MORI opened its large production base Iga Campus, located in Iga City (Mie Prefecture). Thereafter, the company steadily grew its business and decided to transfer the headquarter from Yamato Koriyama City (Nara Prefecture) to Nagoya City (Aichi Prefecture) in 2004 to improve the access to its large customer base in the automotive industry, located in the Chubu and Kanto region of Japan, and to create a new base for hiring talents from all over the country.
Subsequently, through the consolidation of DMG MORI AG of Germany in 2015 and full corporate integration in 2016, DMG MORI has now a network of customers and business partners that stretches all over Japan and the world.
The Nara Campus, located in Yamato Koriyama City (Nara Prefecture), is currently responsible for the production of small-sized turning centers and simultaneous 5-axis machines, but will transfer all its production to Iga Campus in the future. Iga Campus will serve as the company's base for all machine tool production, assembly and in-house manufacturing of key precision components such as spindles and ball screws.
At Nara Campus, the former area for machine tool production with a size of 15,600 m2 will be completely renovated and merged with the already existing 4,200 m2-large System Solution Plant (in operation since January 2016) to increase its size by 4 times. By this, Nara Campus will become the world's largest plant dedicated to machine tool automation and system projects and the production of related system components.
The Nara PDC in Nara City will serve as the headquarter and R&D center for cutting-edge machine tool technology. Being located next to JR Nara train station, DMG MORI will also utilize the new office's excellent accessibility to promote the exchange between engineers and scientists and attract talents from Kansai region and all over Japan.
Taking advantage of its favorable location, the remaining office in Nagoya City will be used as the new headquarter for DMG MORI SALES AND SERVICE CO., LTD. (sales revenue of approx. JPY 70 bn.), which is responsible for the sales and services of DMG MORI's machine tool solutions. The location of DMG MORI's head office has been in Yamato Koriyama City (Nara Prefecture) since the company's founding and will remain unchanged.
By establishing the 2-headquarter organization between Tokyo and Nara, the birthplace of the company, DMG MORI will strengthen its operational resilience to always be the reliable provider of machine tool solutions and services to customers.
| | |
| --- | --- |
| ■Global Headquarters | Tokyo Global Headquarters(2-3-23 Shiomi Koto-ku, Tokyo, 135-0052, Japan) |
| ■Second Headquarters | Nara Product Development Center(2-1 Sanjohonmachi, Nara City, Nara, 630-8122, Japan) |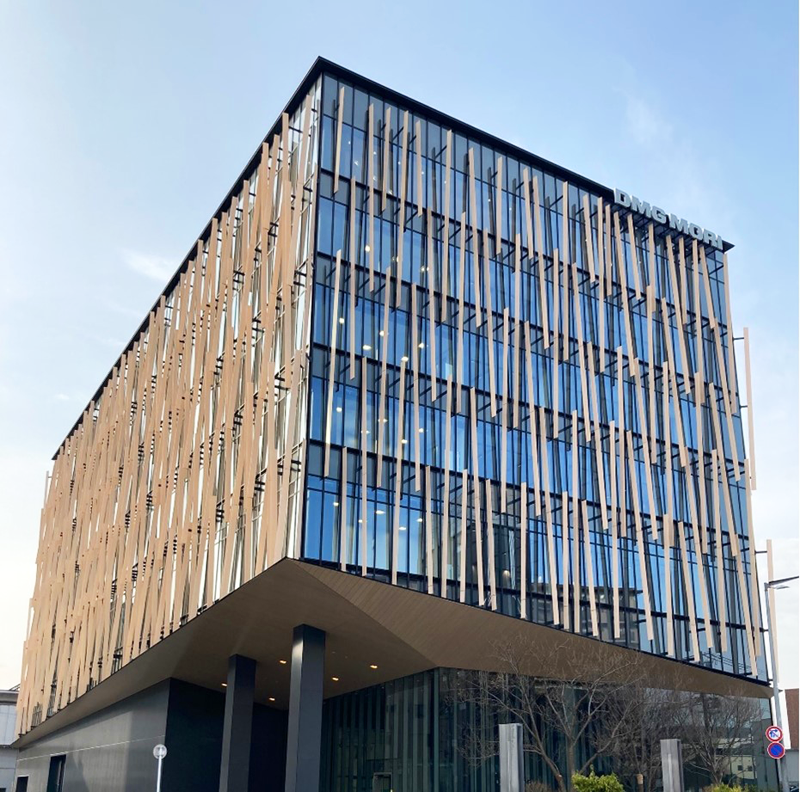 Relevant contents