Masterpiece in the world

2019/03/18 UP
Masterpiece in the World #28
Two innovative manual chucks achieve one-touch jaw change
and lightweight body for higher versatility

Tag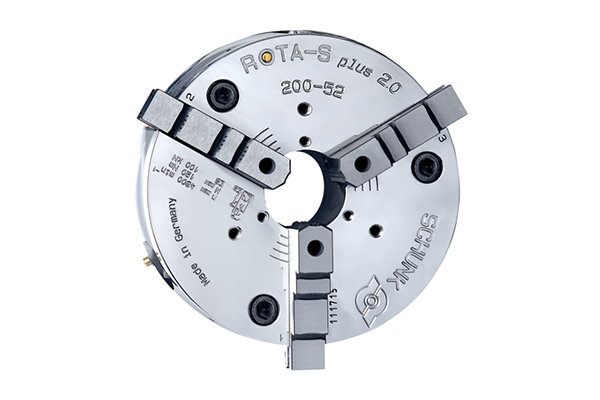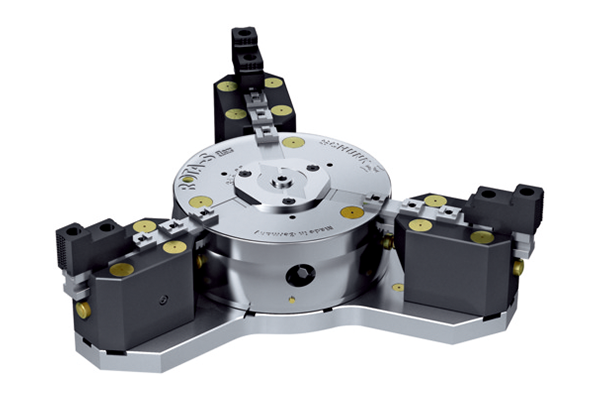 Usually, it takes at least a few minutes to manually change chuck jaws as it involves some tasks such as tightening of jaw fixing bolts. So, manual jaw change can cause a decrease in machine operating rates especially when machining requires frequent setup changes, for example, prototyping or large-variety small-lot production. In other words, machine operating rates can be increased if such setup change can be streamlined.
A milling machine with the turn function has limitations on table loading weight. So, if the machine employs a heavy chuck, a workpiece must be less than the maximum loading weight, taking the chuck weight into account. This means that if a lighter chuck is used, heavier workpieces can be machined, allowing users to make the most of their machines' capability.
Streamlined jaw replacements and reduced chuck weight for maximum machine performance – these two challenges were achieved by innovative manual chucks from SCHUNK: the ROTA-S plus 2.0 and ROTA-S flex.
ROTA-S plus 2.0
Powerful clamping and quick jaw change in approx. 5 seconds
This content is for members only