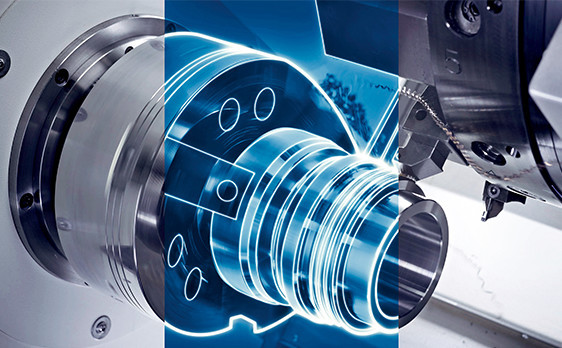 Support programming for thread cutting of complex-shaped threads
Multi Threading enables machining of various types of threads which cannot be achieved by the conventional way. It supports programing for machining of large transmission threads (trapezoidal threads, buttress threads, knuckle threads), large special threads (module threads, V threads), screw conveyors and sprockets. As the programs of complex-shaped threads can be created by the conversational programming method, programming time can be dramatically reduced.
Main Applicable models
NTX series
NZX series
NLX series
ALX series
Background of Development
Special threads for heavy machinery with a large drive unit cannot be cut in ordinary threading processes. It requires special programs whose programming is very complex and takes a long time to create. The tools for machining of special threads are expensive, and they need machines compatible with them. So DMG MORI has developed Multi Threading that easily enables machining of special threads on our turning centers and multi-axis machines in a short time.
Unique Selling Points
1.Versatility
Multi-threading enables machining of old type threads as well as large and special-shaped threads which no tools are able to cut.
2.Conversational programming
Operators can set the parameters such as thread screw form, size, pitch, and the number of threads by the conversational programming method while checking the graphics displayed on CELOS, an HMI. With no special skills required, programming is done in the conversational method, so programs can be created in a short time. For example, programming that used to take around 3 days due to calculation of coordinates and creation of special macros now can be achieved only around 10 minutes to complete. (According to DMG MORI study)
3.Reduction in tool costs
Multi Threading helps create special threads by combining arc and linear cutting movements, shifting the starting position of machining inch by inch. As each cutting process is simple, general tool tips can be used and no expensive special tools are necessary, which allows for reduction of tool costs.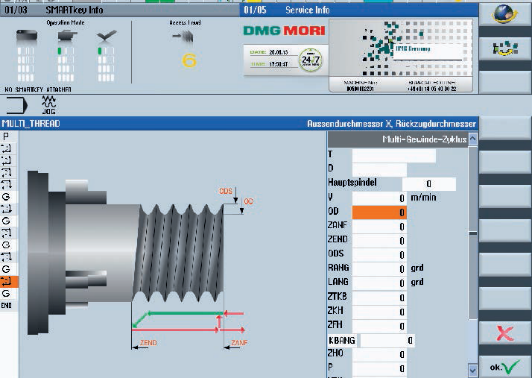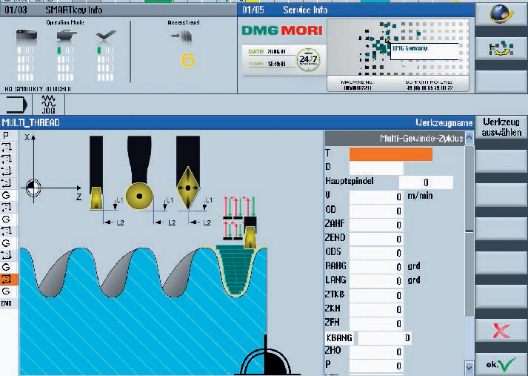 <SIEMENS>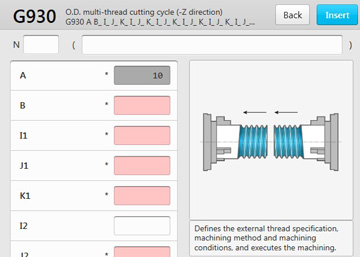 <MAPPS>
Inputting of parameters in the conversational programming method
Reduced programming time