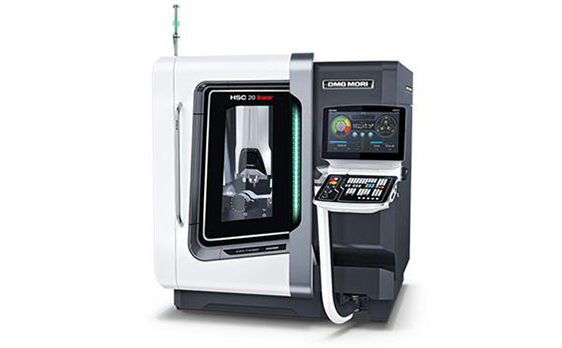 High-speed, High-precision Machining with Linear Drive of Highly Dynamic Performance
The HSC 20 linear is a 5-axis control machining center equipped with the linear drive with an acceleration of over 2G and a high-speed spindle with a rotation speed of up to 42,000 min-1, allowing high-speed, high-performance machining.
The model comes with a tool changer with a tool storage capacity of 24 tools, despite its space-saving footprint of 3.5 m2. The heat-symmetrical, bridge-type structure is suited to high-precision, high-speed machining of precision parts and dies & molds, ensuring high stability and precision.
Contents related to this product