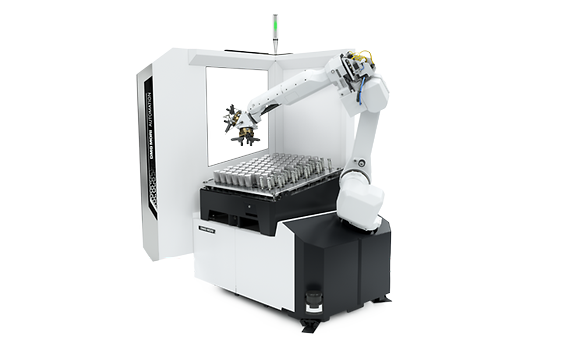 Space saving robot system allows you to construct automation system quickly
Robo2Go 2nd Generation is a robot system that automatically supplies and removes materials in combination with a turning center.
Since it is installed in front of the machine, it can be used flexibly by moving it to another machine depending on the application. The high-precision sensor system can recognize the workpieces, making it ideal for high-mix low-volume production.
Contents related to this product