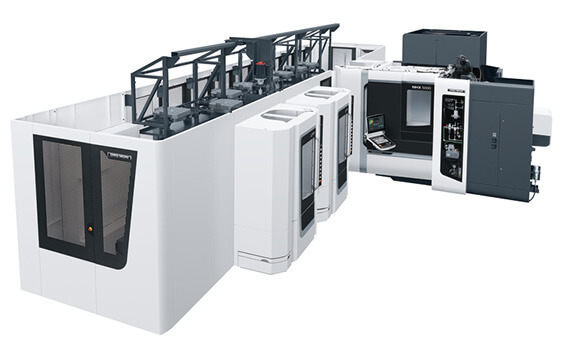 Advanced, Highly Productive Pallet Pool System with Highest Quality
The LPP (linear Pallet Pool) system can be equipped with multi-level pallet racks to accommodate a higher level of automation.
The LPP system, in combination with the MCC-LPS Ⅲ control system, flexibly responds to changes in production plans.
The system is capable of long-term automatic operation, allowing for unmanned operation at night. The system configuration is fully customizable to fit each customer's needs.
Contents related to this product