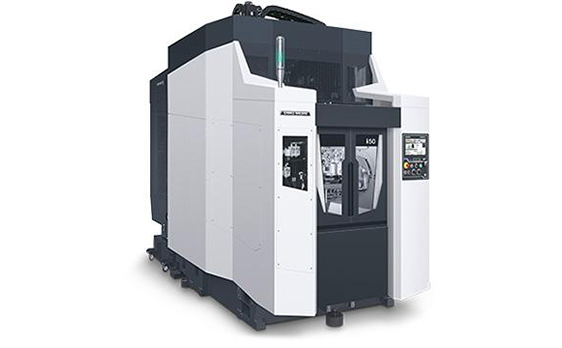 Ideal for Mass-production Machining of Cylinder Heads and Cylinder Blocks
The i 50 is a horizontal machining center for mass-production parts that contribute to prosperity and safety of automobile society. The model achieves high-speed, high-precision machining of cylinder heads and cylinder blocks by its optimal design.
The space-saving footprint of approximately 6.7 m2 enables establishment of a production line with multiple machines. The model offers high-speed machining with a rapid traverse rate of 62 m/min. and a Z-axis acceleration of 1.0 G, which was made possible by the use of the spindle that moves on the three axes (X / Y / Z) and lighter moving components on the Z-axis.
Solution Center(Showroom) where you can see this product
Contents related to this product