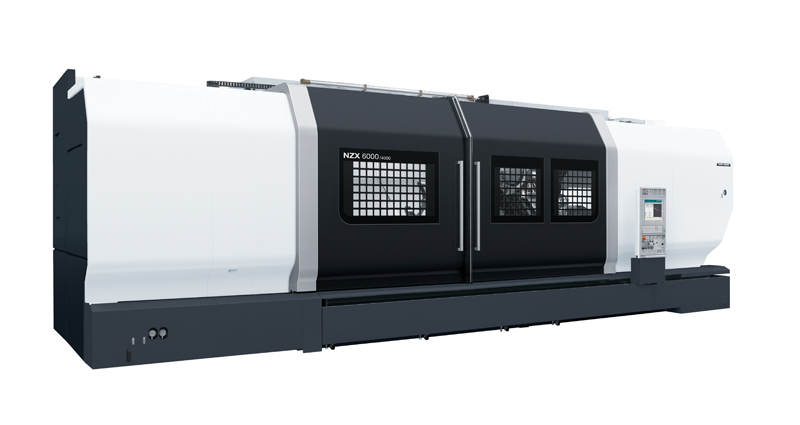 Large, Multi-axis Turning Center Ensuring Excellent Productivity of Large-diameter, Long Workpieces
The NZX 6000 is a multi-axis turning center equipped with the BMT (Built-in Motor Turret) on the Turret 1 as standard. The model delivers powerful milling capability equivalent to a No. 40 taper spindle machining center.
The model delivers outstanding performance in heavy-duty cutting with its high rigidity, and is suited to machining of long and large-diameter workpieces including oil well castings indispensable to the oil and energy industries. Three types of through-spindle hole diameters are available for various workpieces.
Contents related to this product