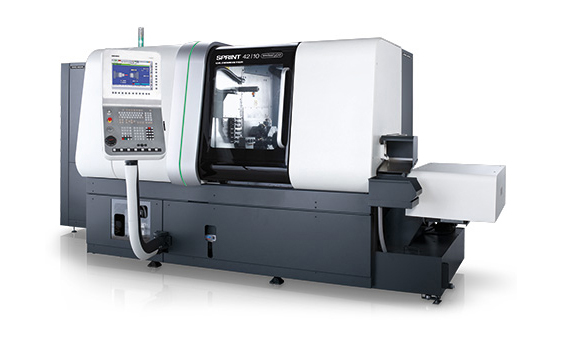 High Productivity Achieved by Linear Drive and Direct Drive Technologies
The SPRINT linear series models are automatic lathes achieving high-productivity machining of medium/large lot bar materials. The linear drive, with an acceleration of up to 1G on the X1-axis and the direct drive both on the Spindle 1 and Spindle 2, enables superior dynamic performance. The models are capable of handling from short to long workpieces on one machine by using the SWISS TYPEkit (option).
The SPRINT 42 | 10 linear with 10 axes is equipped with double turret that is capable of attaching up to 16 rotary tools.
Contents related to this product