Gantry-type loader system
GX7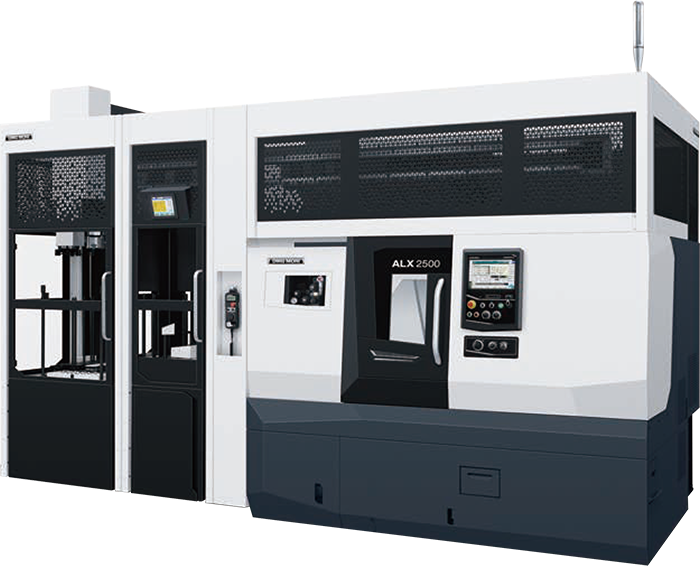 Gantry-type loader system
DMG MORI provides a wide variety of automation systems covering the entire process from material supply to finished part ejection.
The GX7 contributes to cycle time reduction with a higher traveling speed and offers a loader hand suited for your workpiece.
Reference price
GX 7(Stocker)
+ ALX 2500 | 500

¥22,000,000~

Example

GX 7(Barfeeder)
+ ALX 2500 | 500

¥24,000,000~

Example

GX 7 (2-machine)
+ ALX 2500 | 500

¥38,000,000~

Example
* Reference price (tax excluded). For details, please contact our sales representative or dealers.

MOVIE
Gantry-type loader system variations※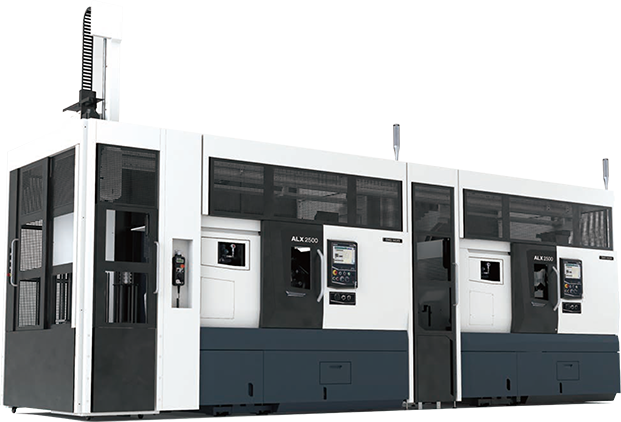 Loader system variations with proven results
in CL and NLX
Simple system for a wide range of applications
※Consultation is required

Various modules are available
Standardized modules for flexible system changes after installation
Gantry-type loader system innovation
Modularized peripherals for flexible system extension and peripheral changes
Various selections of machines enable establishment of automation systems and production lines consisting only of the ALX models
Modules

Can be shared with MATRIS
Gantry-type loader module system

The best automation solution for your specific needs
Various modules are available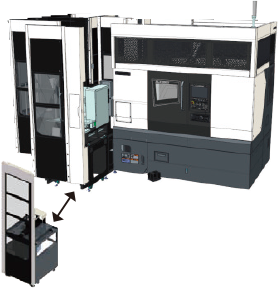 Modularized peripherals with various functions
Transfer unit

Turnover unit

Transfer turnover unit

IN / OUT conveyor

NG chute

Deburring device

Air blow

Measuring system

3D measuring instruments

Quality inspection station

Measuring system
Gantry-type loader GX Series
Faster loader traveling for shorter cycle time.
Various types of loader hands are available to meet your workpiece requirements.