Customer Case Example

2020/02/12 UP
Feeling empathy for DMG MORI that also works hard on technological innovations
Challenge next-generation AM with metal 3D printer
Introduction of new DMG MORI machine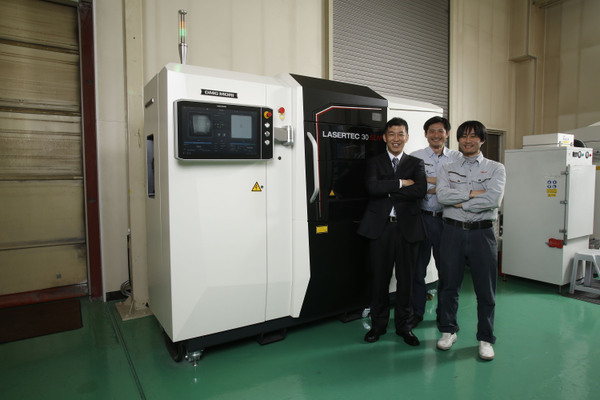 Azuma Kinzoku Sangyo has enhanced its technological capabilities of AM; on the other hand, there was an emerging concern about the metal 3D printer they were using at the time: Powdery dust can scatter in the air at the time of replenishment or replacement of powder materials. So the company took measures by installing a meter for measuring the density of metal powder in the air at the operation room.
Then President Tanaka met the LASERTEC 30 SLM 2nd Generation at JIMTOF 2018. At that time, DMG MORI was accelerating their technological innovation in the AM field by making REALISER of Germany, which owns the SLM (Selective Laser Melting) technology, its subsidiary.
President Tanaka, who was paying close attention to the DMG MORI's move and looking for a metal 3D printer with no powdery problems, heard that DMG MORI would launch a new product after in-depth analyses and study of metal 3D printers. His expectations got inevitably high for the product.
This content is for members only