Customer Case Example

2018/05/21 UP
Uogishi Seiki Interactive Corporation started 5-axis machining by introducing a DMC 125 U duoBLOCK in 2003.
Back then, using 5-axis technology for mold making was uncommon and the company did not even know about the potential a 5-axis machine tool. However, as the company's young employees made their own experiences by trial and error and they received help by the DMG Technical Support, they mastered the new machine within one month. The company was surprised to see the benefits of the machine right from the start.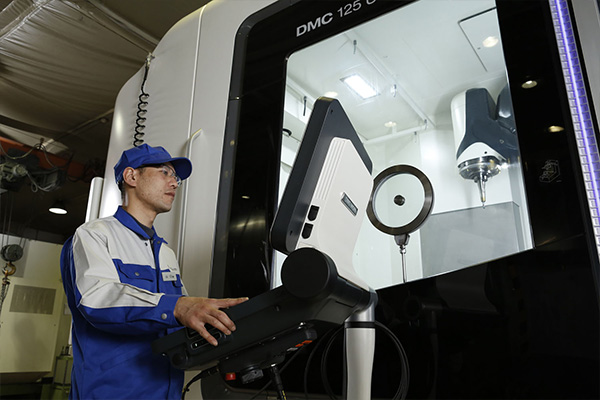 Advantage No.1: Final polishing process reduced from 1 week to 1 day
This content is for members only