Customer Case Example

2018/04/09 UP
Fuji Metal continues to take on new challenges "Structure development" represents the next challenge to be tackled
Continuing to take on new challenges one by one. This spirit for challenge is rooted in the company seeking "How to achieve what other companies cannot? Testing countless solutions to arrive at a solution. Do this, and the results will follow," says President Fujii, revealing his thoughts on the matter.
President Fujii has taken an initiative in achieving the company goals such as a shift from machining of iron to machining of nonferrous metals, namely target materials for semiconductors; and automation of machining processes for the materials. His next focus is on creating a company system where the employees themselves can take a lead in achieving their own goals that are as challenging as his.
Amidst this backdrop, we asked his views on how he expects the introduction of automation systems to influence human resource development, and the challenges that lie ahead.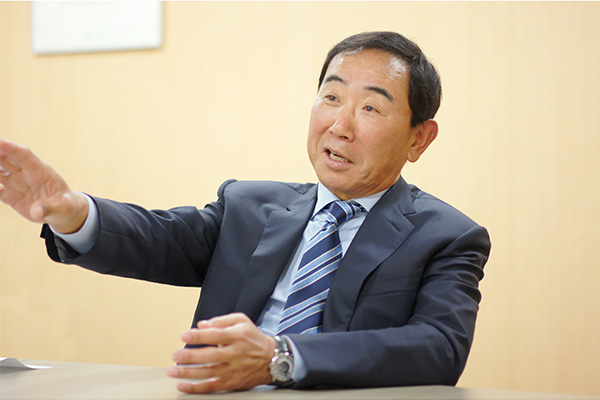 Creating a company that leverages the latest in technology to allow a diverse range of human resources to flourish
This content is for members only
Relevant products